Jimmy Page Pickup Comparison, Pt 2
The Jimmy Page tone is most likely the most sought-after voice right after EVH. Why is that? I think it's because both players changed the landscape of guitar playing as it was at the time.
It's been almost 5 years since the first stab at some of the Jimmy Page offerings out there. This will add another 4 (four!) options to the possibilities. There are certainly more out there to choose from, but this should cover some of the more well-known products. The heavy hitters in this edition come from Seymour Duncan and Bare Knuckle Pickups.
An important thing to note would be the year 1972. This is when Jimmy Page's main 1959 Les Paul swapped a broken stock bridge pickup out for a slightly hotter rewind. At the core of this comes a seemingly overlooked notion. Jimmy Page's tone during this time was not particularly as heavy-sounding as many players want to believe.
Depending on the year, his Les Paul had either a set of stock Gibson 1959 PAF humbuckers or a replacement bridge with that same original PAF neck. A lot of Page's guitar tone's at the time were more about being edgy or slightly over-driven. It is Page's playing style and selection of amps and effects that make it sound like the Hammer Of The Gods.
Let's get started, in chronological order of when I originally reviewed them:
Put in to wide-spread release around 2013, this is more a bit of marketing than the others on this list. It tries hard to not name Jimmy Page in the product description, although the name of the products clearly invokes the artist. Instead, it is just suggested that Seymour worked with many known players during his time in London.
The reality is that the Whole Lotta Humbucker set is a hit because it cured many issues players have with the 59 Model. This makes it a solid pickup for many styles of music. But it is admittedly much closer to the pickups that the Duncan company started making Page in the 1980s. That in no way diminishes the result, but the bigger and beefier voice is clearly more than a PAF range.
WLH Bridge
Series – 8.739 K
Inductance – 4.962 H
Resonant Peak – 6.14 KHz (advertised)
North – 4.287 K
South – 4.437 K
Parallel – 2.18 k
Magnet – Roughcast Alnico 5
WLH Neck
Series – 8.287 K
Inductance – 4.437 H
Resonant Peak – 6.4 KHz (advertised)
North – 4.064 K
South – 4.013 K
Parallel – 2.07 k
Magnet – Roughcast Alnico 5
Yeah, I know. This is where some confusion can set in. Isn't the WLH the Jimmy Page set? Well…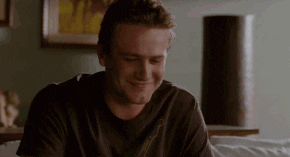 This custom shop set is what the Duncan company started making for Jimmy Page in the 1980s. It's more of what you're going to hear on Page's work with The Firm and Coverdale/Page, for example. Definitely bigger in character than the early 1970s.
Playing both this custom shop set and the WLH set, the incredible similarities leaves little question. The custom shop set is a little throatier while being more transparent. It will definitely flesh out a thin-sounding or overly-bright guitar. But not so much that it's too fat when in a bolder-sounding instrument.
Jimmy Page Bridge
Series – 8.835 K
Inductance – 4.693 H
North – 4.415 K
South – 4.407 K
Parallel – 2.204 K
Magnet – roughcast Alnico 5
Jimmy Page Neck
Series – 8.185 K
Inductance – 4.506 H
North – 4.037 K
South – 4.413 K
Parallel – 2.044 H
Magnet – roughcast Alnico 5
ReWind Electric JPPre72 Humbucker Set
ReWind put their Jimmy Page sets out in the market right before the hoopla surrounding the WLH (above). What sets apart the JPPre72 set is that it is chasing, you guessed it, Page's pre-1972 tone. Once again, that's essentially stock Gibson 1959 PAF humbuckers.
The JPPost72 set is one I'd previously covered and found it to be a solid set. Especially the neck position. The selections from ReWind are spendy. A basic uncovered no-frills JP set starts at $400, topping out at $500 for a set with an aged nickel cover on the neck. That means I have to take what I can get when one shows up in the secondary market.
As it turns out, the voicing of the neck pickup has been intentionally changed. A running change, as it were. The clear and airy articulation is replaced with a much fuller and warmer tone. By comparison, I found the change to sound flat and void of the appealing character of the prior design. When asked, I was told something about changes made to interact with the pots in a certain way and blah blah. Sorry, but I tend to tune out when it gets in to the nomenclature of the weekend players that obsess over how much difference the slightest fraction of a turn on a single knob on the amp makes when throwing down at a bedroom level with no band.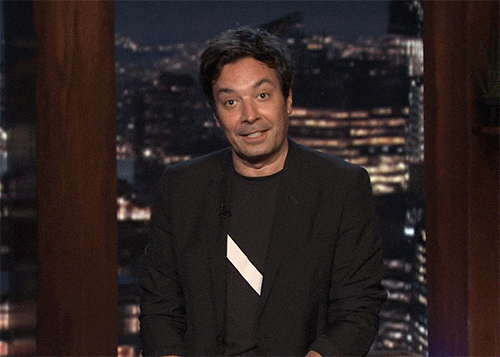 JPPre72 Bridge
Series – 8.607 K
Inductance – 5.051 H
Screw – 4.477 K
Slug – 4.122 K
Parallel – 2.145 K
Magnet – Unoriented Alnico 5
JPPre72 Neck
Series – 8.286 K
Inductance – 4.975 H
Screw – 4.023 K
Slug – 4.256 K
Parallel – 2.067 K
Magnet – Unoriented Alnico 5
Bare Knuckle Black Dog Humbucker Set
This is an interesting option for the blokes at BKP. They do say that the Riff Raff bridge and the Mule neck is the closest to what's in Page's own guitar. And I do like the Mule humbuckers quite a bit. But I digress.
As I said at the time of the original article, I think the Black Dog set has a little more in common with the more relatively modern Page tones. Which means the 80s and 90s. A little fuller, beefier, and throatier. It's in that Goldilocks area. Polite enough to be versatile and rude enough to be even more versatile.
An added bonus with the Black Dog is that if you'e OK with basic features, you can find them in stock with some retail outlets and ready to go. I can dig there is a big appeal with the specialized and customized covers and colors available from BKP. And that's cool. But I also know that we're talking about guitar players and they can no sooner click the Buy Now button before they start watching the mailbox with the patience level of a kid on a road trip. HaHa!
Black Dog Bridge
Series – 9.106 K
Inductance – 5.03 H
Series – 4.685 K
Series – 4.413 K
Parallel – 2.272 K
Magnet – Roughcast Alnico 5
Black Dog Neck
Series – 7.745 K
Inductance – 3.76 H
Series – 3.929 K
Series – 3.811 K
Parallel – 1.9342 K
Magnet – Roughcast Alnico 5
In Conclusion
What do I think? Well… what do YOU think? LOL! What are your goals? Which Jimmy Page humbucker tone are you chasing?
For earlier Page, when it was stock PAF humbuckers. Find a good PAF replica that works for you and your rig. Some excellent considerations would include the Bare Knuckle Mule , the Mojotone 59 Clone, the Mojotone Premium Historic Limited 59 PAF, the Brandonwound 59 Clone, and the Seymour Duncan Seth Lover humbucker sets.
After 1972, it gets a little trickier. On one hand, you can take any neck from the previous sets and add a slightly hotter bridge pickup. If you go that route, bridge options can include the Bare Knuckle Riff Raff, the Mojotone Hot 59 Clone, the Seymour Duncan Antiquity Humbucker, the Seymour Duncan 59 Model. You can also look at a complete set such as the Maida Vale MVH-1 UFO and even the Wagner American Steele sets, in addition to the specifically themed sets already addressed.
And then, of course the more modern options which are also covered here.
Ultimately, it is my opinion that there is no particular need to zero in on any one product or brand. Dig past some of the bombast on the albums and concentrate on Page's actual tone. You'll hear that it's a lot simpler than we might be led to believe by marketing and advertising dollars.
Seymour Duncan Website | Facebook | Twitter | YouTube | Instagram
ReWind Electric Guitar Pickups Website | Facebook | Twitter
Bare Knuckle Pickups Website | Facebook | Twitter | YouTube | Instagram
7 string 59 Alnico 2 Alnico 4 Alnico 5 Alnico 8 Bare Knuckle BKP Brass Brown Sound Celestion Ceramic Custom Shop Dean DiMarzio DMT EVH Fishman Floyd Rose Fluence Fretboard Gibson Humbucker Ibanez JB Jimmy Page John Petrucci Les Paul MJ Mojotone Nut P-90 PAF Pariah Pickup Professor Guitarism ReWind Satch Satriani Schaller Seymour Duncan Singlecoil Single Width Speaker Tech Tip