Bare Knuckle Pickups The Mule Humbucker Set
The Mule set is one that comes to mind when people ask me about a genuine late-50s PAF humbucker vibe. It is handily in the Top 10 of any reputable list of best PAF-style repro pickups. Personally, I keep it in my Top 5. Let's take a look at why.
As a set, The Mule humbuckers are a bit of a surprise to me. I wanted a BKP Riff Raff set as a bit of a comparison to an Angus Young set I have. And… Bare Knuckle suggests that the Riff Raff bridge and The Mule neck is their offering for a Jimmy Page set. So… I grab a Mule set and a Riff Raff set at the same time to cover all the bases. And I am glad I did.
The Mule humbucker is squarely in the "vintage" category of BKP's offerings. Nonetheless, this set handles many modern styles of music like a champ. There are a lot of opinions of what a '59 PAF is supposed to sound like. Many players move toward a bigger, beefier, scooped sound that we are told a '59 should sound like. Years of boomy lows directed me to want that more airy, chimey, open character that we only read about.
Thanks to Bare Knuckle, that disparity is a memory.  The Mule set delivers a voice of authority while maintaining an open vibe.  And it's like that right out of the box.  For example, no need to fiddle around with swapping magnets (yawn!) or other homebrew modifications.  How cool is that?
Install
For this evaluation, The Mule set is in the trusty double hum test guitar. Each pickup enjoys independent Bourns 500k pots and series-split-parallel switching that then goes to the Switchcraft 12120X 3-way toggle and Switchcraft 1/4″ jack. Tuning is E standard with 09-42 strings.
During the install process, I take advantage of the opportunity to hit the frets with the Lizard Spit Fret Polishing System and to apply Lizard Spit Slick Nutz to relevant friction points.
Evaluation
You might look at the specs and see the Alnico 4 magnets.  If you want something for a certain 70s jam band character, The Mule is a superior option.  Still, The Mule is a product with several years in it's belt and is not to be pigeonholed.  You can expect that I hit it with higher gain levels and multiple musical genres.  The Mule set definitely gives back as good as it gets.
The overall character has a good balance, giving things an even response. The lows have punch and depth. No boom and no flab. The midrange vacillates between a snarl and a growl, allowing for excellent solo work across the board. And the highs are polite, with a bit of sweetness and a smidge of bite. Never shrill and never soft. As such, The Mule is nicely touch sensitive and very responsive to picking styles.
In addition, you guys should know that I'm a cranky bastard (shocker, I know! LOL!) when it comes to neck position humbuckers. A woofy fat farty neck tone is what got me to start looking at other pickup companies after decades of using the same brand. In all fairness, there have been a few BKP neck pickups that did not do it for me. Yet, the Nailbomb and VHII neck humbuckers do deliver. Hence, it says a lot that I can give The Mule neck a sweet high five.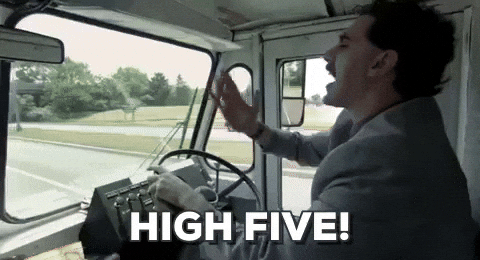 Listening to dirty amp setting, The Mule set's range runs from rude blues to biting aggressive hard rock.  The middle switch position has some really groovy blues rock lead work territory.  Conversely, while considering clean amp tones, things are just as versatile.  Full chords that reveals each note and presents a nice bloom.  Funky jazz comps.  Pristine and chirpy single notes.  I did find nicer clean option in the middle and neck positions, or by rolling back the volume a bit in the bridge, for example.
Specs
The Mule Bridge
Series – 8.515 K
Inductance – 4.924 H
Split – 4.363 K
Split – 4.152 K
Parallel – 2.129 K
Magnet – Alnico 4
The Mule Neck
Series – 7.354 K
Inductance – 3.777 H
Split – 3.728 K
Split – 3.626 K
Parallel – 1.839 K
Magnet – Alnico 4
Demo
And for your ears, listen to this demo of The Mule from Bare Knuckle featuring BKP artist Danny Dela Cruz:
So you say you want more? Good! In addition, here's another demo in different settings:
The Mule set is going to be good for blues, country, jazz, funk, indie, reggae, britpop, classic rock, heavy rock, and metal.
Purchasing options include potting preference, mounting leg length, 2 or 4 conductor lead, bobbin color, different cover options (and there are a LOT of cover options!), and bridge position pole spacing.  The Mule comes in 6, 7, and 8 string versions. In conclusion, anything you selection is going to be great, so go with what suits you.
For reference, this Bare Knuckle Pickups The Mule humbucker set evaluation was conducted with a Fractal Axe-Fx II XL+ featuring Celestion Impluse Responses and Fractal MFC-101 MIDI Foot Controller.  In addition, real cabs in use are Marshall 1960B, Mojotone British, and Peavey 6505 cabs loaded with Celestion Classic Series Vintage 30s and Classic Series G12M Greenbacks.
Bare Knuckle Pickups Website | Facebook | Twitter | YouTube | Instagram
7 string 8Ω 16Ω 59 Alnico 2 Alnico 3 Alnico 4 Alnico 5 Alnico 8 Bare Knuckle BKP Brown Sound Celestion Ceramic Custom Shop Dean DiMarzio DMT Dual Resonance EVH Fishman Floyd Rose Fluence Gibson Humbucker Ibanez JB Jimmy Page MJ Mojotone Nut PAF Pariah Pickup Professor Guitarism Satch Satriani Schaller Seymour Duncan Singlecoil Single Width Speaker Steve Vai Tech Tip Tremolo