Seymour Duncan Custom Shop Tony Iommi Humbucker Set
Let's look at the Seymour Duncan Iommi Custom Shop humbuckers. This pickup is at a trifecta of confusion for the better part of a decade now. We are going to finally clear that up here in a second.
First up, what's going on with that trippy design? LOL! Sorry, those are not blades (or "rails") along the lines of the Dimebucker or Hot Rails. Those are the exposed edges of the actual magnets in the same design as the Silverbird, Nokie Edwards, Scott Ian El Diablo, and SLUG models. All of those come from the Custom Shop.
Then you have the OEM-level SH-SI1B and SH-TI1B, which are both actually the exact same pickup. I have this one and it's a good pickup. However, the OEM model is not (again NOT) the same as the Custom Shop Scott Ian or Tony Iommi models – as confirmed by the highest of authorities on the matter. And that's where some the confusion comes in to play.
For almost the blink of an eye in the mid-1990s, Iommi is using the Duncan Iommi humbuckers in some guitars from English builder Patrick Eggle. Iommi is playing on some albums during that time, but there is little to confirm what guitars are on what albums. The albums could include Black Sabbath's Forbidden (1995 release) & Reunion (1998 release), "Utopian Blaster" on Cathedral's The Carnival Bizarre (1995 release), and "Wonderful Land" on Twang! – A Tribute to Hank Marvin & The Shadows (1996 release).
Installation
The Duncan Iommi set is going straight in to the guitar that has the El Diablo set in there. So pretty much a direct comparison as any average Joe can manage. HaHa! The harness as a 500k Bourns push-pull pot, Switchcraft 12120X 3-way toggle, and a Switchcraft 1/4″ output jack. It has 09-42 strings and E standard tuning. The neck is connected to the push-pull for series-parallel.
During the install process, I take advantage of the opportunity to hit the frets with the Lizard Spit Fret Polishing System and to apply Lizard Spit Slick Nutz to relevant friction points.
And for a little fun, I also put the Duncan Iommi in a custom build. Two-piece mahogany back with super-thick one-piece maple top. Roasted maple neck with pau ferro fretboard and stainless steel frets. Identical harness, but with Pure Tone Full Contact 1/4″ output jack.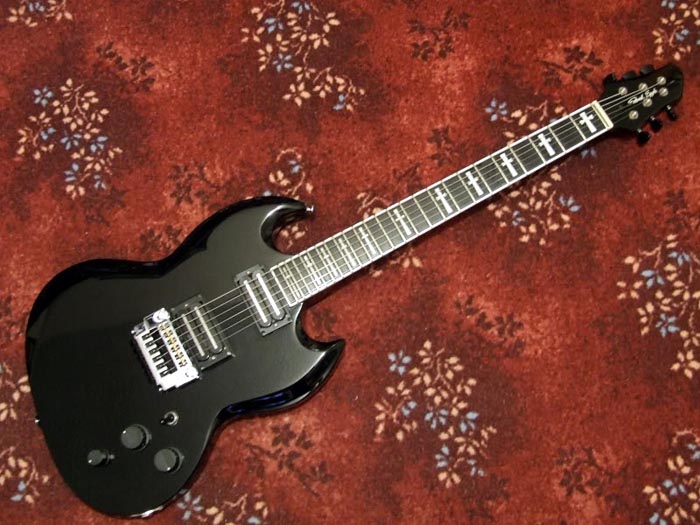 How Does It Sound?
It's important to realize that this is snapshot of what Iommi was wanting at that time. Just like he was using a P-90 in the early days and what he is playing today is also different.
While a big-sounding pickup, the Duncan Iommi has an exceptional balance to the voice. The low end is going to move a little air and thump you in the chest for good measure. HaHa! But it remains bold and articulate, rather than boomy. If you are in to 80s style pedal note riffing, you are going to be taking up some space in the mix! LOL! It actually makes it a fun pickup for laying down the jams.
On the other end of the neck, the high end enjoys precision and cut. Don't let the Alnico 2 fool you, this bad boy is not at all mellow or rounded. The mids are a little more toward the mid-mids and the high-mids. This helps with clarity and with access to loads of harmonic content.
The neck Iommi has a groovy design that throws down loads of power without getting woofy or tubby. It's big but not out-of-control, making it great for very heavy blues-style leads and for prog style solos. By contrast, when in parallel mode, the neck position delivers exceptionally surprising results in to a clean amp setting.
By comparison to the El Diablo, the Duncan Iommi is a little more transparent with less compression. The more open character and focus to higher mids will make the Iommi a more versatile option for lower tunings, in my opinion. Both are exceptional, but I find the Iommi to have a greater range of applications.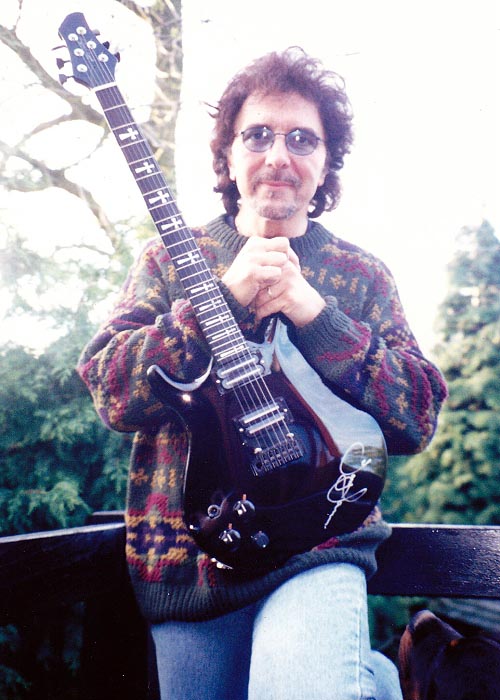 Specs
Seymour Duncan Tony Iommi Bridge
Series – 20.12 K
Inductance – 8.142 H
Split – 10.285 K
Split – 9.828 K
Parallel – 5.029
Magnet – Alnico 2
Seymour Duncan Tony Iommi Neck
Series – 9.017 K
Inductance – 3.766 H
Split – 4.477 K
Split – 4.534 K
Parallel – 2.252
Magnet – Alnico 2
Demo
This is tough. Like before, there is little to establish what Iommi may be using the Eggle guitar for during those few years. The best we can do here is throw out examples of what Iommi is recording at that time and maybe take a guess.
The Duncan Iommi is going to be good for hard rock, shred, progressive rock, thrash, punk, djent, and all metal styles. "ALL metal?" you ask. LOL! Well, Tony Iommi is the Godfather Of Metal after all.
You might expect all sorts of options on a pickup from the Custom Shop. The nature of the Tele-size bobbins restricts that. You color selection is still currently limited to black. You can always choose vintage style or 4-con lead wire, if you like. HaHa! As with the other humbuckers of this design, it does need the special mounting ring that are included to accommodate the wider bobbins.
For reference, this Seymour Duncan Custom Shop Tony Iommi humbucker set evaluation was conducted with a Fractal Axe-Fx II XL+ featuring Celestion Impluse Responses and Fractal MFC-101 MIDI Foot Controller. In addition, real cabs in use are Marshall 1960B, Mojotone British, and Peavey 6505 cabs loaded with Celestion Classic Series Vintage 30s and Classic Series G12M Greenbacks.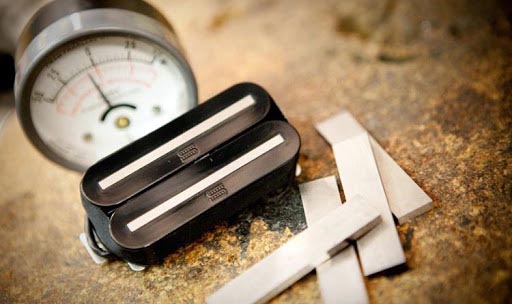 About That Confusion
The other confusion about the Duncan Iommi has to do with a misplaced narrative on a rebranding. Tony Iommi gets into a deal with Gibson for a signature instrument and Gibson Iommi pickups are part of the deal. As a result, the Duncan Iommi has no pressing need. Scott Ian digs the idea of something that suits Iommi. Ian had just done the same when he went all fanboy on another artists model. In both instances, Ian has the tweaked and they are both called El Diablo. HaHa!
A key factor is that both of Ian's El Diablo models are modifications of other pickups. Which is to say the El Diablo is not the same as the Duncan Iommi. Also confirmed by the highest of authorities. LOL! While the DCR and magnets are quite similar, it's not the same. For starters, the magnets have a different gauss strength. Additionally, the wire is different. Even is the same gauge is going down with the same pattern, a different wire insulation gives a different result.
So if you have the Custom Shop El Diablo and think this Iommi is the same, it's not. Or if you have the SH-TI1B or SH-SI1B and think this Iommi is the same, it's also not. While all solid options, they are just that. Options. LOL! I think each one of these three brings something to the table and you should consider giving them a look.
Seymour Duncan Website | Facebook | Twitter | YouTube | Instagram
7 string 8Ω 16Ω 59 Alnico 2 Alnico 3 Alnico 4 Alnico 5 Alnico 8 Bare Knuckle BKP Brown Sound Celestion Ceramic Custom Shop Dean DiMarzio DMT Dual Resonance EVH Fishman Floyd Rose Fluence Gibson Humbucker Ibanez JB Jimmy Page MJ Mojotone Nut PAF Pariah Pickup Professor Guitarism Satch Satriani Schaller Seymour Duncan Singlecoil Single Width Speaker Steve Vai Tech Tip Tremolo