Pariah Pickups Destruction 70 Humbucker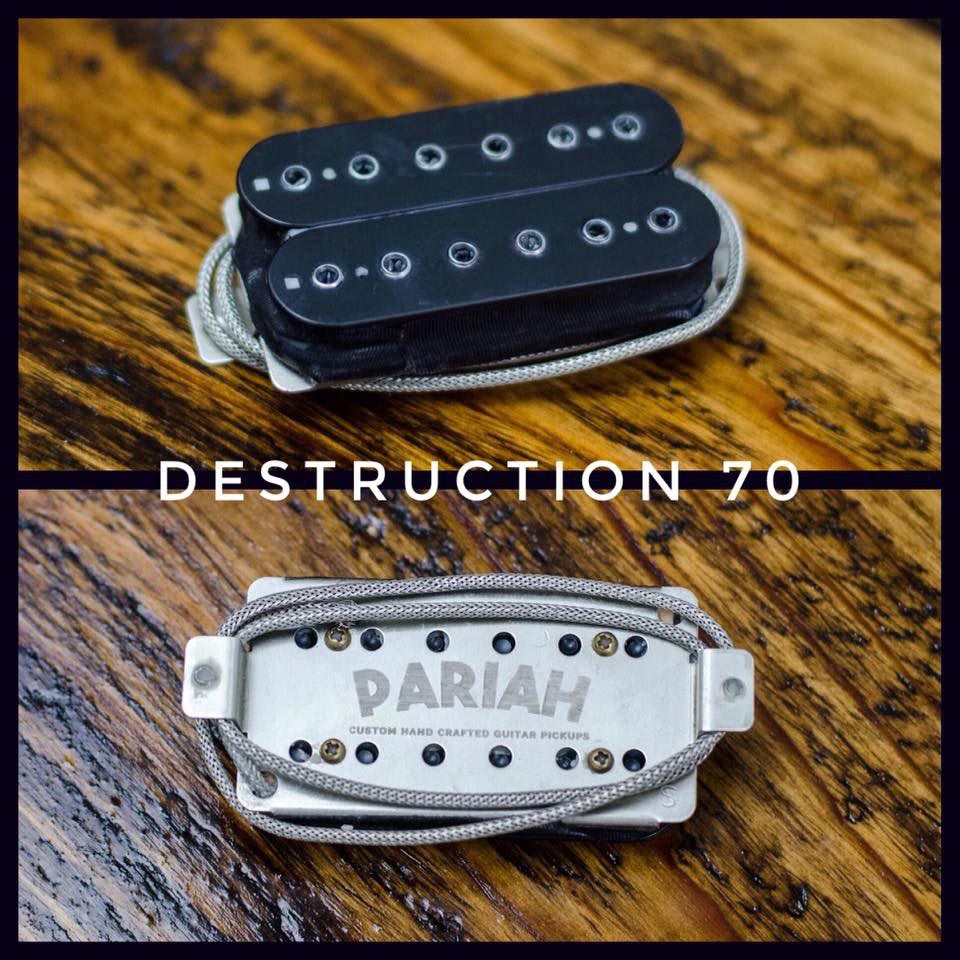 The Destruction 70 humbucker is a linchpin in Detroit-based Pariah Pickups robust catalog. Commonly known for putting a new twist on old standard, the Destruction 70 could be seen as a beneficial bastardization of the old Ibanez Super 70 and the stalwart DiMarzio Super D.
When we consider what people like about both of those models, the 70 is often cited as having the clear highs and strong lows of a T-Top. And the D is a seminal standby that has filled arenas from Motor City to Beantown to the NWOBHM.
Join me, if you will, in a place where the lower output of one and the scratchy sizzle of the other are sculpted away to be re-imagined and reformed as a bona fide kick in the jewels to lame tone.
For this ride around the block, I opt for a bit of a hot-rod shred-stick. Hum-single, rosewood board, 25-1/2 scale, 24 frets, Floyd Rose, Bourns 500k pot, Switchcraft 12120X 3-way toggle, and Switchcraft 1/4″ mono output jack. And we're off…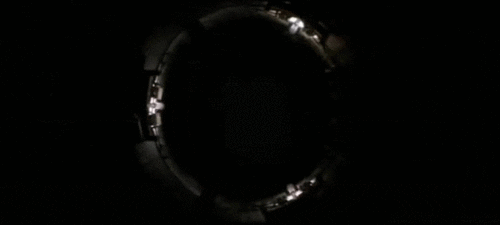 Starting with a dirty amp tone (of course! LOL!), the Destruction 70 is everything that you're going to want from a moderately hot humbucker with "destruction" in the name. HaHa! Bold, deep lows that hits you square in the solar plexus while avoiding boom and slop. A slightly relaxed mid-range that has a snarl directed slightly toward the upper-mids. And a high end with bite and snap and edge that does not get shrill.
I think the selection of a regular thickness ceramic magnet threads the sweet spot between the Alnico 8 of the 70 and the thick ceramic of the D in a way that delivers crunch without the fizz. It's also a component of the totally workable clean options.
On a clean amp setting, the Destruction 70 reveals a particularly pleasant pedigree for staying in its lane. In full blast series mode, cleans are relatively full while managing to avoid full-on breakup. Easing off the guitar's volume pot allows for amazing polite cleans with glass and spank. Add a bit of grind to get your clean amp in to crunch mode and you'll be shook all night long.
Check out this demo video of the Destruction 70 is a Vestige Guitars "Shark Destroyer":
You want some specs, don't you? Good! Here you go:
Series – 14.576 K
Inductance – 6.985 H
North – 7.292 K
South – 7.307 K
Parallel – 3.646
Magnet – Ceramic
You might be noticing the distinctive and aggressive appearance of the double row of hex poles. I am here to testify that every great tone that came from this humbucker was with the poles in the original even heights. There was just nothing that jumped up and slapped me, as if to say that tweaks were needed.
The Destruction 70 is going to be good for rock, metal, progressive, shred, as well as standard and lower tunings. Pariah pickups are made-to-order in Detroit and are the best pickups I've heard coming out of Michigan these days. You can get your choice or popular bobbin colors, a selection of covers, long/short/EVH mounting legs, standard/trem pole spacing, vintage/4-con lead wire, and aging/relic options.
For reference, the Pariah Destruction 70 humbucker pickup evaluation was conducted with a Fractal Axe-Fx II XL+ featuring Celestion Impluse Responses and Fractal MFC-101 MIDI Foot Controller. Real cabs used were Marshall 1960B cabs loaded with Celestion Vintage 30s and G12M Greenbacks.