DiMarzio Transition Humbucker Pickup Set
The Transition humbucker set is not your dad's (or maybe big brother's) Steve Lukather tone. For about 30 years, Luke was known for using a certain brand of active pickups. Let's just get this out of the way: you could put that active brand on a '59 Les Paul or a $59 "starter guitar" and pretty much sound the same. So… sorry Zakk, Kirk, James, and Reb. LOL!
When Luke was ready for a more organic tone, he worked with DiMarzio to develop the Transition set that came out in 2012. If you were like some people, you might have been wondering if Luke had been so entrenched in the character of his active pickup preference that he wanted a passive option that sounded the same. Thankfully, that was not the case.
And while Luke devotes the bulk of his time to Toto and his own projects, he was known as one of the go-to session players in the 80s. His playing can be heard on albums for Peter Criss, Diana Ross, Alice Cooper, Elton John, Aretha Franklin, Stevie Nicks, Paul McCartney, Lionel Richie, and more. So he's not just that guy on that one song. HaHa!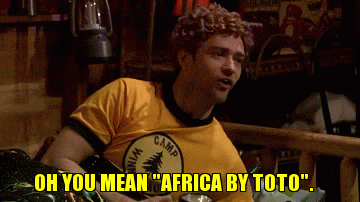 What do you think might be going on with the Transition humbuckers? Looking at the guitar he was using at the time of release, I installed the Transition set in a double-hum alder body, with maple neck, rosewood board, and double locking trem. Luke does have an active boost on his guitar, which is not the case with the test guitar being used here.
I think it would be best to offer up the video published by DiMarzio at the time:
Luke is a legend. There's no denying that. Yet from the 1st time I watched that video, it made me lose interest in the Transition humbuckers. So I was happy when a set recently became available. Trying them firsthand was a game changer in the opinion of the Transitions, as well as a reminder to not get wrapped up in demo videos. LOL!
For pickups fueled by ceramic magnets, I will say the Transition set has significant subtlety and nuance. Neither pickup is a barn-burner that will melt your face off, but they have the drive to push the tone forward.
The Transition bridge is a very versatile humbucker that covers a lot of ground. Much more vibrant and lively than I was expecting from the examples in that video. There is an evenly-balanced voicing that really lends itself to allow your playing to come through.
On paper, you'd think that the Transition neck has some things in common with the PAF 36th Anniversary neck. And that might be a little fair to assume. But the Transition neck is pretty punchy and throatier than the 36th, with a little more compressed character. It has a really flat EQ that comes in handy for lead work and for clean parts.
How about some specs:
Transition Bridge DP255
Series – 11.407 K
Inductance – 6.4 H
Screw – 5.726 K
Slug – 5.671 K
Parallel – 2.842 K
Magnet – Ceramic
Output – 390 mV
Bass – 6.0
Mid – 7.0
Treb – 4.5
Transition Neck DP254
Series – 10.456 K
Inductance – 5.522 H
Screw – 5.249 K
Slug – 5.205 K
Parallel – 2.608 K
Magnet – Ceramic
Output – 258 mV
Bass – 6.0
Mid – 5.5
Treb – 5.5
The Transition set is a solid offering that brings a lot to the DiMarzio menu. It's not too progressive and it's not too vintage. But it will deftly navigate both realms. This would be a good option if you are in a band that requires you to cover a lot of ground.
For reference, this DiMarzio Transition humbucker pickup set evaluation was conducted with a Fractal Axe-Fx II XL+ featuring Celestion Impluse Responses and Fractal MFC-101 MIDI Foot Controller. Real cabs used were Marshall 1960B cabs loaded with Celestion G12-65s, Vintage 30s and G12M Greenbacks.