Bare Knuckle True Grit Humbucker Set
The True Grit humbucker set is part of Bare Knuckle's Boot Camp series of pickups. The Boot Camp line originates from early 2018 as a ready-to-go and more accessible option for many players.
If you are up to date on my previous Boot Camp humbucker article, you are ready for this one. There is the Old School for the more vintage tastes. And you have the Brute Force for the modern and contemporary styles. The intention of the True Grit is to fall in to that space covering the late 1970s up in to the 1990s.
What's great about the Boot Camp line is that you have access to a high quality product at a competitive rate with features that optimize accessibility and versatility. And since you already now what genre you play, your only decision is what color or what cover.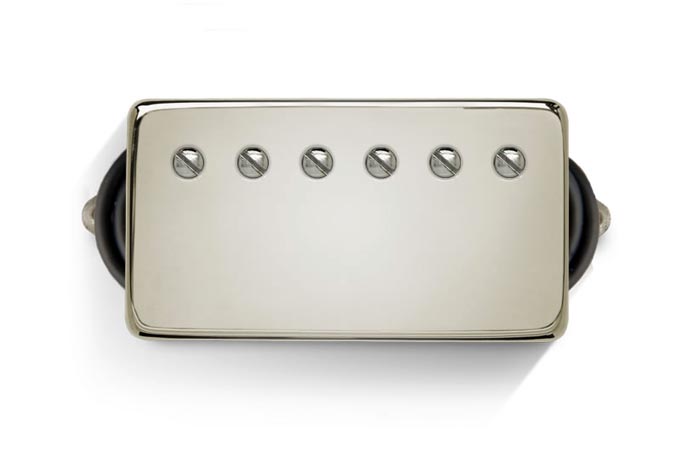 Installation
For this application, I'm going with the same guitar in play for the Silo, Aftermath, and all prior Boot Camp humbucker evaluations. A double cut 2-humbucker mahogany body with maple neck and maple 25-1/2″ fingerboard. The bridge is a genuine Floyd Rose double-locking tremolo system. The harness contains the same BKP pots and caps. 550k pots, 0.022μF cap for the bridge, and the 0.015μF cap for the neck. The guitar has 10-46 strings and is in E standard tuning.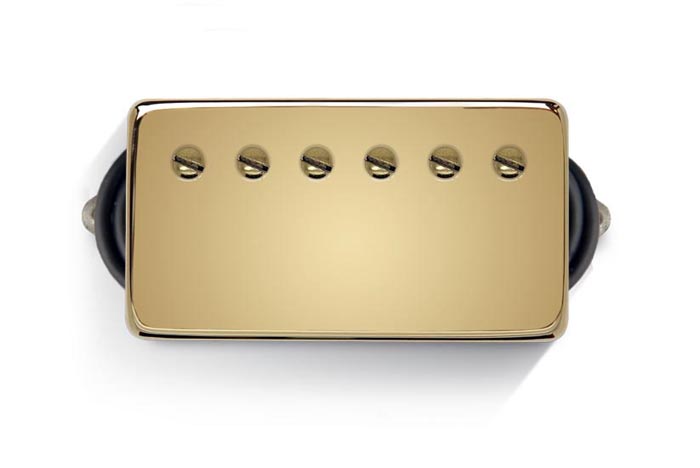 Evaluation
The bridge is hitting a really tasty sweet spot. It's basically a 14k wind. To me, that means it's naughty enough to be nice and it's bad-to-the-bone enough to be good. The True Grit bridge is punchy and muscular in it's presentation, with a bold presence across the voicing. It deftly navigates the trappings of most archetypical 80s hot-rods. Lots of crunch and energy on a dirty amp channel, making it great for both backing and lead work. The balance in the EQ really comes through on a clean amp settings.
The neck is a great match for the bridge. And this is where BKP tends to come through on neck pairings. A lot of neck humbuckers have a quality in lead/solo playing that can get really nasally or pinched. Especially in that 10-15 fret range. If you want it, that's cool. But BKP doesn't force you to live with in in virtually every neck model they make. LOL! I'm liking how the True Grit neck can shake your foundations, but do so with a bold presence that holds together in the lows and has a firm proximity in the highs.
Cleans are fun on this set. Sure, you can roll back the volume pot. But I prefer to wire for split or even parallel, when possible. That present character translates to ever-so-slightly fuller cleans. To clarify, not big or dull. Just not quite so glassy. Think of a smoother chime, if you know what I mean. I am finding this to translate to a little more expressive action in the picking hand to coax an assortment of characteristics. It's really a bit of a fun to be had.
What It's Not
It's not like any other BKP humbucker. People look at specs and think a certain DCR and a certain magnet is the same result across the board. Not so, young Padawan. HaHa! This model is it's own thing, the same as with the other Boot Camp models. There is no one single other BKP product that comes close enough to be near it. It can be sort of close to a few models, but it is definitely it's own thing.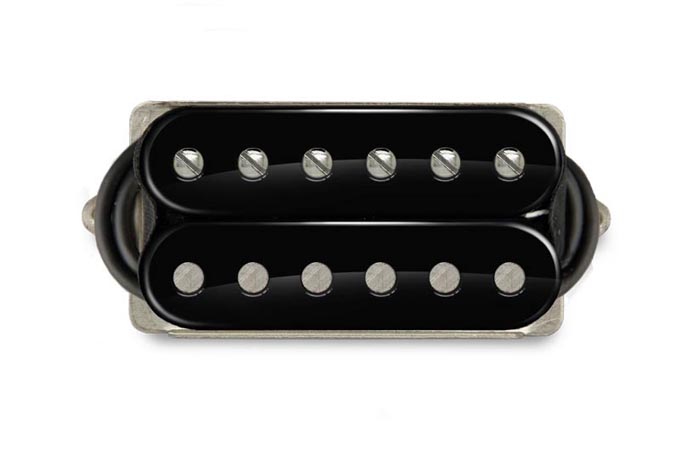 Specs
True Grit Humbucker Bridge
Series – 13.85 K
Inductance – 7.948 H
Split – 6.918 K
Split – 6.952 K
Parallel – 3.464 K
Magnet – Alnico 5
True Grit Humbucker Neck
Series – 9.988 K
Inductance – 4.207 H
Split – 4.97 K
Split – 5.031 K
Parallel – 2.498 K
Magnet – Alnico 5
Demo
Bare Knuckle has an assortment of official offerings in the demo department.
Let's start with this one from Dave Brons, who also includes some 7-string action. The True Grit humbucker is throughout this rundown, so be sure to catch it all.
Next we have a 2-minute example from Danny Beardsley. This one starts with some really cool clean tones that show off the versatility.
Then there is the demo from Rabea Massaad, This details all formats of the True Grit line. I have the demo starting at about the 2:11 mark, when the humbucker section begins. Be sure to watch the entire demo if you are interested in the single coils, Tele style, or P90s.
Conclusion
The True Grit is good for hot blues, hard rock, grunge, punk, old school metal, progressive rock, and other styles.
The Boot Camp series humbuckers are available in 6 and 7-string variations with standard or wide pole spacing. They come with 4-conuctor wiring and triangle tab mounting feet. Nickel and gold covers are an option, as well as black or zebra bobbins.
For reference, this Bare Knuckle Pickups Boot Camp True Grit humbucker set evaluation was conducted with a Fractal Axe-Fx II XL+ featuring Celestion Impluse Responses and Fractal MFC-101 MIDI Foot Controller. Real cabs in use are Marshall 1960B, Mojotone British, and Peavey 6505 cabs loaded with Celestion Classic Series Vintage 30s and Classic Series G12M Greenbacks.
Bare Knuckle Pickups Website | Facebook | Twitter | YouTube | Instagram
7 string 8Ω 59 Alnico 2 Alnico 3 Alnico 4 Alnico 5 Alnico 8 Bare Knuckle BKP Brown Sound Celestion Ceramic Custom Shop Dean DiMarzio DMT Dual Resonance EVH Fishman Floyd Rose Fluence Gibson Humbucker Ibanez JB Jimmy Page John Petrucci MJ Mojotone P90 PAF Pariah Pickup Professor Guitarism Satch Satriani Schaller Seymour Duncan Singlecoil Single Width Speaker Steve Vai Tech Tip Tremolo