Seymour Duncan Custom Shop Brobucker
The Brobucker is one of only a few pickups from the Seymour Duncan company that originates from a committee of end users. There are a few things to unpack with what is going on with this one, so let's get cracking.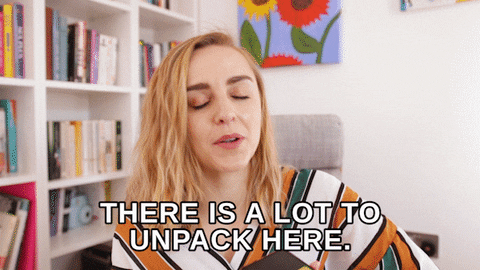 The idea of the Brobucker is from 2005, with a release in 2006. It originates with an opportunity for a collection of fanboys (i.e., bros) to throw some concepts at the wall. From there, the wish lists goes to Custom Shop Manager MJ to work the ideas into an end result. This approach happens again about a year later when fanboy ideas produce the Crazy 8 model, also from the Custom Shop. It's been done a few other times, but the Brobucker and the Crazy 8 are of highest relevance.
But, back to the idea. The Brobucker germinated from the notion of a super hot PAF style. How far can you push 42 AWG of Plain Enamel? In the case of a standard bobbin, about 10K. You've seen this before from the Mojotone custom-order Hot Classic Humbucker with the A4. Trem pole spacing can go a little higher. But that's due to physics and not to any deliberate change in the number of turns on each bobbin.
Now, 10k of 42 AWG pretty much maxes out a humbucker. With that in mind, we should understand there's not a lot of room to get creative. A rallying cry for the Brobucker is that is should have "unbalanced" coils. The example that I have on hand has an approximate 3% offset. The whole "asymmetrical coil" thing is another one of those OCD things guitar players get in to. HaHa!
The Cliff Notes version is that an offset coil will "open up" the vibe of the tone a little. Each coil being a little different means they don't cross-filter or cancel each other out quite as much. Technically speaking, at least. On the flip side, you increase the chance of hum when humbucker coils are not "tuned" identically. Now, 3% is not a big deal. You can easily find a production floor humbucker made on a CNC that can have coils 3% off. Incidentally, that Mojotone Hot Classic is about 3.8% offset. Once again, there's just not a lot to work with when a coil is going to be this plump.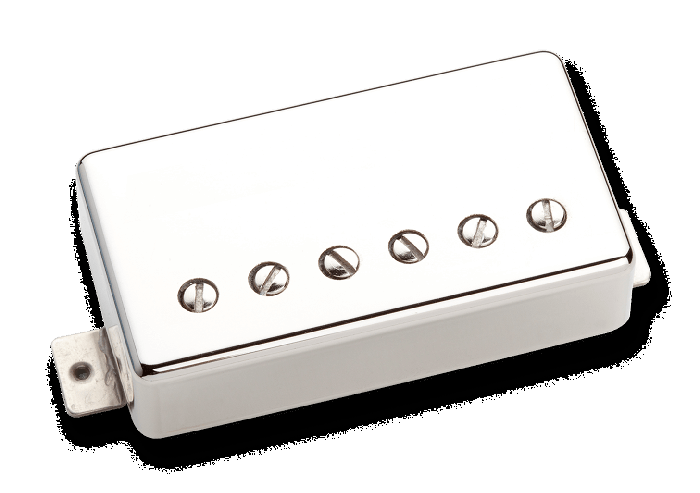 But back to the 10k aspect. It's obviously possible. One technique is to add a little tension on the wire. That is literally stretching it as it is applied to the coil to make it thinner. The Brobucker that I have has the faint smell of butyrate. If that's the case, there is only so much pressure butyrate can handle before the risk of warping the bobbins. Lots of variables going on, so it's gonna remain a mystery for now.
There is also the diminishing gains of packing a coil with a lot of wire. You might be getting more power from the result, but there's a point along the graph to where it will start to bleed off the high end. That's an element as to why the Brobucker is commonly considered "beefy".
By comparison, the Screamin' Demon is also about 10k. But with 43 AWG poly. So the amount of wire is anemic by comparison, as is the tone. The Brobucker has hefty mids and a big vibe. The Demon has scooped mids and barely feels like a hot-vintage. Yet both have approximately 10k resistance. Incidentally, both also use Alnico 5 magnets. Food for thought.
The Brobucker has been auditioned in a few guitars for this evaluation. One with a neutral, run of the mill tonal character. And since the pickup is so beefy, another guitar that's particularly bright. 500k Bourns pots with a Switchcraft 12120X 3-way and a Switchcraft 1/4″ jack round out the harness.
Rhythm playing is where the Brobucker lives. For both clear and dirty amp settings. If you are in a single-guitar band, this humbucker really fills up the room. Bold lows with ample low-mids and a rich high end. Almost sounds like a recipe for making a Strat sound like a Les Paul. The sort of wide path that the voice carves out also makes it an excellent candidate for some brown tones as well.
If versatility is key, this pickup is quite responsive to riding the volume pot. At a full-blast high-octane dirty amp tone, taking the knob down to about 7 reveals an early 70s classic rock character. Likewise with a cleaner amp channel. Lowering the volume delivers a glassy character without the need to split the coils. This makes for a relatively versatile.
Check out this demo from Nick Pierro of a Brobucker along with a 59 Model in the neck. The guitar is a Tele style mahogany body with a 25-1/2″ scale neck. Nick is playing through a Bogner 20th Anniversary Shiva with EL34s and using Celestion Vintage 30s.
What do you think about that? Pretty spiffy, wouldn't you say?
Want to see some specs?
Series – 9.971 K
Inductance – 5.952 H
Split – 5.04 K
Split – 4.887 K
Parallel – 2.479
Magnet – "Dun-aged" Alnico 5
The Brobucker is going to be good for funk, garage, classic rock, heavy rock, blues, grunge, and country. As the Brobucker comes from the Custom Shop, the regular options are obviously available. And of course, if ordering direct from the Custom shop, you can tweak it however you might like. Mounting leg length, lead wire, bobbin color, type of cover (if any), shiny new or relic. Whatever you want.
For reference, this Seymour Duncan Custom Shop Brobucker humbucker pickup evaluation was conducted with a Fractal Axe-Fx II XL+ featuring Celestion Impluse Responses and Fractal MFC-101 MIDI Foot Controller.  Real cabs in use are Marshall 1960B, Mojotone British, and Peavey 6505 cabs loaded with Celestion Classic Series Vintage 30s and Classic Series G12M Greenbacks.
Seymour Duncan Website | Facebook | Twitter | YouTube | Instagram
Nick Pierro Facebook | YouTube | Instagram
7 string 8Ω 16Ω 59 Alnico 2 Alnico 3 Alnico 4 Alnico 5 Alnico 8 Bare Knuckle BKP Brown Sound Celestion Ceramic Custom Shop Dean DiMarzio DMT Dual Resonance EVH Fishman Floyd Rose Fluence Gibson Humbucker Ibanez JB Jimmy Page MJ Mojotone Nut PAF Pariah Pickup Professor Guitarism Satch Satriani Schaller Seymour Duncan Singlecoil Single Width Speaker Steve Vai Tech Tip Tremolo