DiMarzio IGNO DP285 Bridge Humbucker
The IGNO is the signature humbucker for Scott LePage of Polyphia. This one seems to have been popped out in to the market without as much pomp and circumstance as the products for the other Polyphia guitarist, Tim Henson. Weird, as LePage's style is a little more rock-based in the way that one would expect to appeal to DiMarzio fans.
Anyway, here we are with an Alnico 8 based humbucker, which I believe is the only other from DiMarzio outside of 2017's Satchur8 model for Joe Satriani. Alnico 8 can be a fun selection when the pickup is designed with that magnet in mind.
For the type of music that the IGNO is intended for, let's take a quick peek at Polyphia. The band describes themselves as "blending technical, weaving instrumentations with hip-hop, jazz, and R&B influenced grooves…". The sound covers prog rock, funk metal, prog metal, and math rock. Remember how Rush made math rock cool? DiMarzio categorizes the sound as "EDM and trap", which is sort of like the soundtrack for the less-fun fight scenes in the Matrix sequels.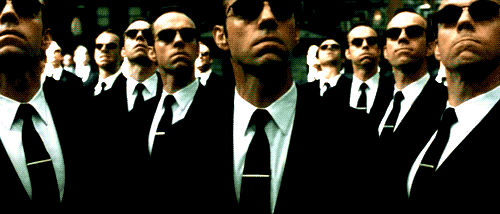 If you've listened to some of their stuff, you might also be wondering where "EDM and trap" comes in to play, so I don't know WTF DiMarzio is talking about there. LOL! Unless the band told them that. In which case, rock on guys! Polyphia has also toured with bands such as Periphery and Between The Buried And Me. Be sure to hit those links there for my articles for some of the pickups used by those bands. Just sayin'.
LePage's signature Ibanez guitar is a basswood body, maple top, maple neck w/ a maple neck. So essentially an Ernie Ball Music Man EVH/Axis setup, which also has DiMarzio pickups. Coincidentally, Scott and Tim were playing some EBMM guitars before going with Ibanez. Anyway… for this evaluation, I installed the IGNO into a fairly neutral-sounding single-humbucker guitar. Controls include a Bourns 500k pot and a Switchcraft 1/4″ output jack.
How does it sound? Not gonna lie. The first impression is that it's a louder PAF Pro. I mean, it was all there. Sort of balanced voice with a fairly even tone curve. Throw in an Alnico 8 and pull the brass baseplate for nickel silver. Then I listen a little closer and something seems very familiar.
Take a peek:
IGNO DP285 Bridge
Series – 13.194 K
Inductance – 6.748 H
Split – 7.413 K
Split – 5.822 K
Parallel – 3.258 K
Magnet – Alnico 8
Output – 385 mV
Bass – 6.5
Mid – 6.5
Treble – 4.5
Satchur8 DP273 Bridge
Series – 13.022 K
Inductance – 6.429 H
Split – 7.423 K
Split – 5.626 K
Parallel – 3.197 K
Magnet – Alnico 8
Output – 375 mV
Bass – 6.0
Mid – 6.5
Treble – 4.5
Am I saying the IGNO is a re-purposed Satchur8? Nope. Am I saying the IGNO might be a discarded Satchur8 prototype? Nope. But I did install it right upon receipt prior to taking those specs, so the numbers had no influence on what I was hearing. But look at that. That could also be why I was imagining hints of the PAF Pro, as the PAF Pro is a starting point for Satriani pickups.
You may or may not hear those similarities in Polyphia music, given the difference in genres. Check out an official demo:
My thoughts? I think you pretty much have them at this point. LOL! Except that the Satchur8 has a street price of about $20 less.
The IGNO is available in all the fun DiMarzio colors that you can find on the DiMarzio website. Pole pieces options are nickel, gold, and black. The IGNO is only available in f-spacing.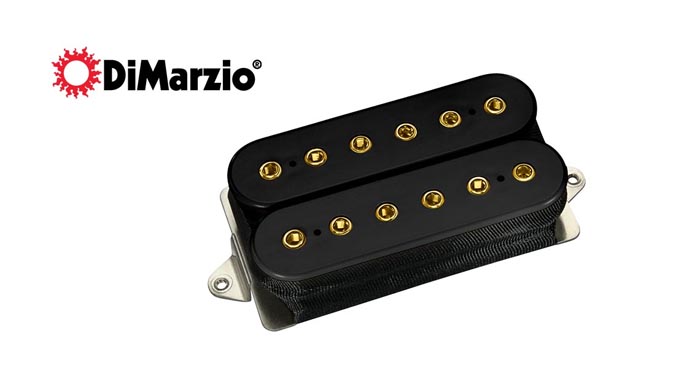 For reference, this DiMarzio IGNO bridge humbucker pickup evaluation was conducted with a Fractal Axe-Fx II XL+ featuring Celestion Impluse Responses and Fractal MFC-101 MIDI Foot Controller. Real cabs in use are Marshall 1960B, Mojotone British, and Peavey 6505 cabs loaded with Celestion Classic Series Vintage 30s, Classic Series G12M Greenbacks, and Heritage Series G12-65s.
DiMarzio Website | Facebook | Twitter | YouTube | Instagram
7 string 8Ω 16Ω 59 Alnico 2 Alnico 3 Alnico 4 Alnico 5 Alnico 8 Bare Knuckle BKP Brown Sound Celestion Ceramic Custom Shop Dean DiMarzio DMT Dual Resonance EVH Fishman Floyd Rose Fluence Gibson Humbucker Ibanez JB Jimmy Page MJ Mojotone Nut PAF Pariah Pickup Professor Guitarism Satch Satriani Schaller Seymour Duncan Singlecoil Single Width Speaker Steve Vai Tech Tip Tremolo