Maydevale Prism Single Coil Pickup
You say that you want some Time to take your tone to the Dark Side Of The Moon? No need to Meddle around in to a Momentary Lapse Of Reason. The Prism single coil pickup will get you through that Wall.
How about we take a look at this single coil offering from Maydevale (formerly Maida Vale)?
Installation
For installation, the Prism goes in a 1990 American Standard Stratocaster with a maple neck and board. I am using the Mojotone Solderless Strat Blender Harness, so install is a snap. The trem has Floyd Rose noiseless springs and using 09-42 string with a E standard tuning.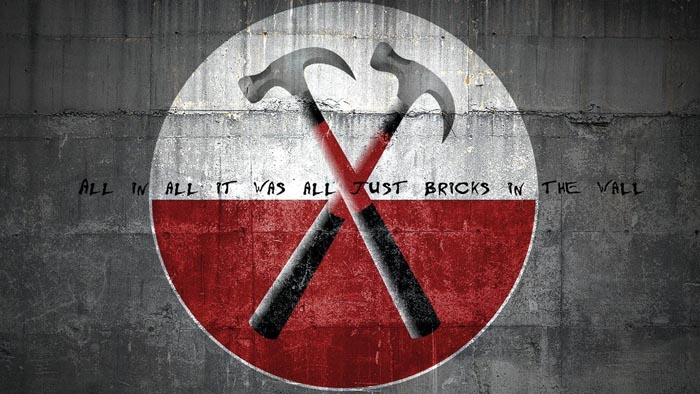 Evaluation
If it's not already clear, the Prism is a take on that legendary Pink Floyd tone from the equally-legendary David Gilmour. As a primer, that originates from a time when the prevailing logic is to make pickups hotter. The goal is to hit the front of the amp hard. Today's modern amps don't require the same approach. But that does not mean there is not plenty of room for a hotter wind.
The Prism is hot and still a little sweet. The rod magnets are every so slightly oversized. That little bit of extra inductance contributes to that fluid character beneath the classic single coil spank.
Minimal tweaking is all it takes to get a more vintage style Strat character coming out of your amp. Conversely, the Prism is really quite comfortable with dirtier and overdriven amp modes. Riffs are powerful and solos are overflowing with sustain. The inherent focus of a single coil design provides excellent clarity and note separation.
Specs
Resistance – 13.18 K
Inducatance – 5.863 H
Magnets – Unoriented Alnico 5 Rods
Demo
Here's a quick demo from deep within the hallowed halls of Maydevale's hidden rebel base:
Conclusion
The Prism is going to be good for jazz, fusion, alternative, hard rock, prog, blues rock, and more. Reach out to Maydevale directly for options to suit your specific needs!
For reference, this Maydevale Prism pickup evaluation was conducted with a Fractal Axe-Fx II XL+ featuring Celestion Impluse Responses and Fractal MFC-101 MIDI Foot Controller. Real cabs in use are Marshall 1960B, Mojotone British, and Peavey 6505 cabs loaded with Celestion Classic Series Vintage 30s and Classic Series G12M Greenbacks.
Maida Vale (Maydevale) Pickups YouTube | Reverb Store | Email
7 string 8Ω 59 Alnico 2 Alnico 3 Alnico 4 Alnico 5 Alnico 8 Bare Knuckle BKP Brown Sound Celestion Ceramic Custom Shop Dean DiMarzio DMT Dual Resonance EVH Fishman Floyd Rose Fluence Gibson Humbucker Ibanez JB Jimmy Page John Petrucci MJ Mojotone P90 PAF Pariah Pickup Professor Guitarism Satch Satriani Schaller Seymour Duncan Singlecoil Single Width Speaker Steve Vai Tech Tip Tremolo