DiMarzio Humbucker From Hell
The Humbucker From Hell came out in 1992. If you remember the description makes it seem a little unorthodox. A humbucker that sorta sounds like a single coil? Well, sorta yes and sorta yes. Don't get me wrong, it's definitely a humbucker, so you don't have the single coil hum. Yet it's very glassy and even chimey. You know, like a single coil or maybe even a Filter'Tron.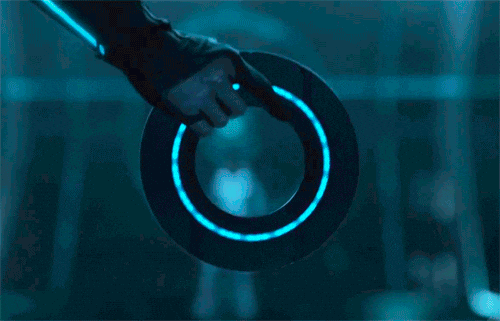 The Humbucker From Hell is a very cool little pickup I first tried many years ago. At the time, it is a bit of a departure from what I am used to trying for neck pickups and I think I even try to compare specs among other models from other manufacturers. And I'm glad I did. It bears repeating that this is a cool little neck pickup.
Installation
Over the years, this HFH has been in a Ernie Ball Music Man Axis. It's also been in the neck position of a Les Paul. And sure enough, both are attempts at wanting to clean up a humbucker in a neck position.
Evaluation
This is me we are talking about, so you know it's getting a run down in a high-gain amp setting. And where many neck pickups can fall short, the Humbucker From Hell really delivers…. a well defined low end. That's right, this is a cure for a muddy low end out of a neck pickup. It was the first neck pickup I remember trying where I was able to play leads and solos in the neck position and the clarity and musicality came through as though I was in a bridge position pickup.
When split and on a clean amp setting, you'll think you're hearing an acoustic guitar. You read that right. And not just flat picking, but strumming as well. On many neck pickups on a split wiring, I still have to watch it when strumming, lest it might push the amp a bit too close to breaking up. The Humbucker From Hell lives for that sort of tone. It will inspire you to play more clean amp settings, for certain.
Throw it over into a full-tilt rock-boogie dirty tone, and the Humbucker From Hell provides clarity and definition. The low end is punchy and defined, while the highs are crisp and cut through the mix. The slightly reserved mids settle right in to a range that balances between polite and rude.
Demo
Sorry. There is no official Humbucker From Hell demo from DiMarzio. C'mon Larry, get on the stick will ya? LOL!
However, the general consensus is that John Petrucci is using the HFH in the neck position on early Dream Theater albums that include Images And Words.
Specs
Series – 5.793 K
Inductance – 1.7045 H
Split – 2.568 K
Split – 3.226 K
Parallel – 1.4307 K
Bass – 4.5
Mid – 4.5
Treble – 8.5
Output – 226 mV
Magnet – Alnico 5
What's a trip is that those coils are different wire gauges. The coil closest to where the lead wire comes out of the baseplate is the bigger coil. Before the questions start, consider this next idea. It just take a moment to spin the pickup in the slot. It also takes just a moment to change up the wiring. As such, take the time to change it up. Then take it for a test run for a day or a week. And then change it up another way. Run it around the block and let your ears determine what's best for you and for your rig.
The HFH is going to be good for blues rock, hard rock, alternative, grunge, progressive rock, country, funk, indie, blues, jazz, classic rock, and even metal. It is available in over 2 dozen color and cover combinations, 3 pole piece colors, and in either standard or wide pole spacing.
For reference, this DiMarzio Humbucker From Hell pickup evaluation was conducted with a Fractal Axe-Fx II XL+ featuring Celestion Impluse Responses and Fractal MFC-101 MIDI Foot Controller. In addition, real cabs in use are Marshall 1960B, Mojotone British, and Peavey 6505 cabs loaded with Celestion Classic Series Vintage 30s and Classic Series G12M Greenbacks.
DiMarzio Website | Facebook | Twitter | YouTube | Instagram
7 string 8Ω 16Ω 59 Alnico 2 Alnico 3 Alnico 4 Alnico 5 Alnico 8 Bare Knuckle BKP Brown Sound Celestion Ceramic Custom Shop Dean DiMarzio DMT Dual Resonance EVH Fishman Floyd Rose Fluence Gibson Humbucker Ibanez JB Jimmy Page MJ Mojotone Nut PAF Pariah Pickup Professor Guitarism Satch Satriani Schaller Seymour Duncan Singlecoil Single Width Speaker Steve Vai Tech Tip Tremolo