The Brownbucker is one of the better-known humbucker offerings from California's Arcane Inc. Arcane Inc. is a boutique shop in Hollywood. They came to my attention a few years back, around 2013. That is when they essentially took George Lynch away from the Duncan Company (in a manner of speaking). I've talked to a few guys that play this brand and I've heard nothing but good things from them about the tone they are getting.
Arcane also makes some signature pickups for Bon Jovi's Phil X, which you can read about HERE.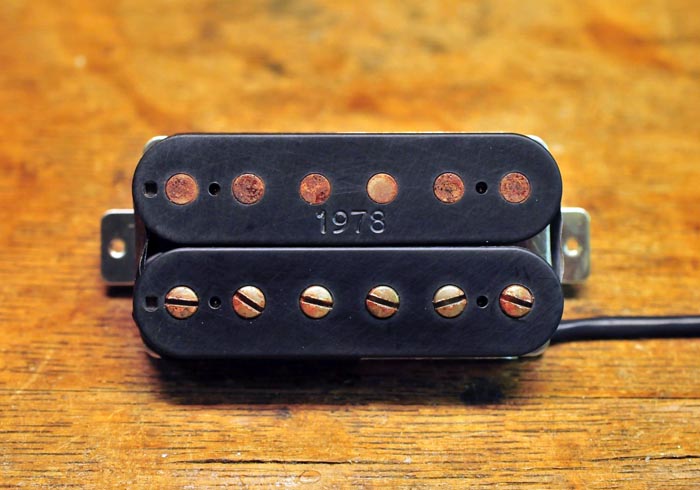 Now, I don't chase the EVH tone. But the EVH-themed pickups that I do try are generally good all-around rock pickups. The Bare Knuckle Pickups VHII model being an excellent example. There are a fair number of boutique shops that take a stab at the brown sound. So for Arcane to get some of the praise it receives is enough to make one's ears snap back.
This is a bit of an interesting pickup. I think 'complex' is the word to use for the overall voicing if you were to try to compare it to some of the other models out there that take a stab at a VH theme. Having tried many other such models across several brands, the Brownbucker seems to cover a lot of ground of each of them.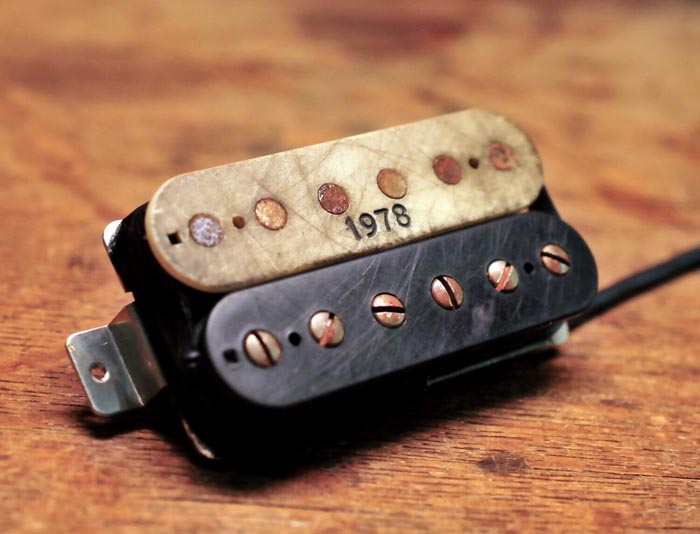 First, I'd like to cover the clean tone. The 4-con wiring allows for switch from series to parallel. On a clean amp setting, I find the Brownbucker to be really touch sensitives. More so than some others. Clear and defined and responsive. Highs have chime, but not sharp. Lows are present but not thumpy. Lots of workable range.
On a dirty amp setting in series mode, it kept throwing me off. At least when it comes to nailing a specific era of EVH tone. The upper mids and highs have focus to the point of making me think it is geared toward the VH voicings of the mid-80s and early-90s. When a bit more articulation is in the tone. The lower mids and lows have punch you almost expect from a different pickup. Like something from the late-70s. There's an economy to that, where in you can get more out of a single pickup.
Arcane is known for the appearance of the pickup. I have no idea as to when Arcane started the extreme relic look. I know that the "aged" look on a new product does go back at least as far as the mid-1990s. Arcane takes it to the "distressed" level. You can even see the "war torn" example. You can tell by the images that some of these come fresh out of the box looking beat to hell and back.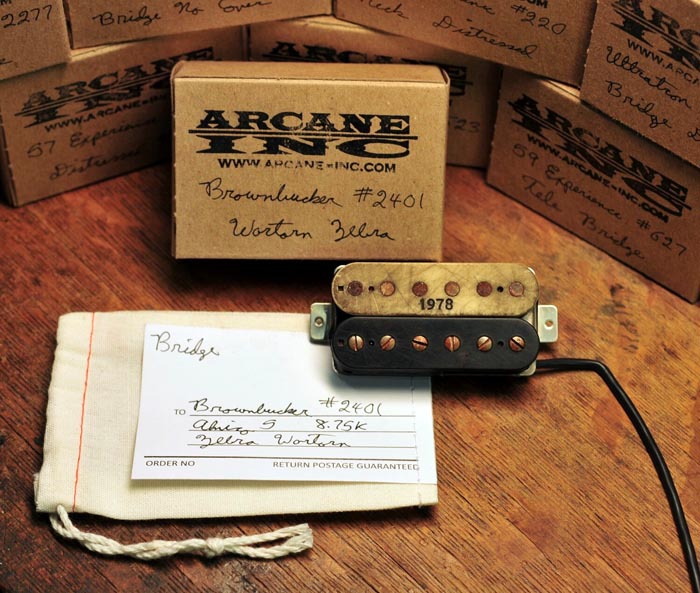 Ready for some specs:
Series – 8.717 K
Inductance – 4.955 H
Split – 4.167 K
Split – 4.539 K
Parallel – 2.171 K
Magnet – Alnico 5
If you like the relic cover vibe, check out some of the patina variations that Arcane offers: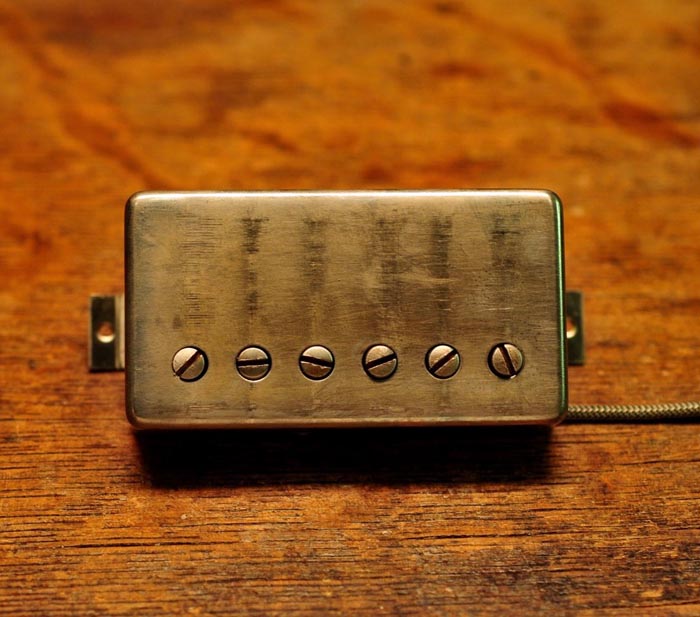 They can also "brand" or "stamp" the bobbins. You can see it in the "1978" on the bobbin in many photos in this article. Arcane has been doing this as long as I have been aware of the company. Their Mr. Scary model is probably best known for the branding. You can see other example of it on the Bulldozer and The 13 model.
The Brownbucker is a vintate-hot humbucker that is going to be good for classic rock, heavy rock, funk, fusion, garage, alternative, blues rock, grunge, punk, and even some metal. You can buy directly from Arcane's eBay store or reach out to them via their media channels for specific requests.
For reference, this Arcane Inc Brownbucker bridge humbucker pickup evaluation was conducted with a Fractal Axe-Fx II XL+ featuring Celestion Impluse Responses and Fractal MFC-101 MIDI Foot Controller. Real cabs in use are Marshall 1960B, Mojotone British, and Peavey 6505 cabs loaded with Celestion Classic Series Vintage 30s and Classic Series G12M Greenbacks.
Arcane, Inc. Website | Facebook | eBay Store | Twitter | YouTube | Instagram
7 string 8Ω 59 Alnico 2 Alnico 3 Alnico 4 Alnico 5 Alnico 8 Bare Knuckle BKP Brown Sound Celestion Ceramic Custom Shop Dean DiMarzio DMT Dual Resonance EVH Fishman Floyd Rose Fluence Gibson Humbucker Ibanez JB Jimmy Page John Petrucci MJ Mojotone P90 PAF Pariah Pickup Professor Guitarism Satch Satriani Schaller Seymour Duncan Singlecoil Single Width Speaker Steve Vai Tech Tip Tremolo