Bare Knuckle Pat Pend '63 Veneer Board Strat
The Pat Pending 63 Veneer Board offering hit the scene about 10 years ago. Bare Knuckle is already offering a class of Vintage single coil pickup at that time. The addition of the Pat Pending series really solidifies that Vintage menu. The 59 Slab Board is also on this roster. And while I'm really looking forward to the 59 set, today we are looking at the 63 set.
This 63 Veneer set has a few more winds on the coil. But when we are talking about single coils within the Vintage category, that goes a little further. Sure, about 6% more resistance might not sound like a whole lot, but it is more about what you do with it.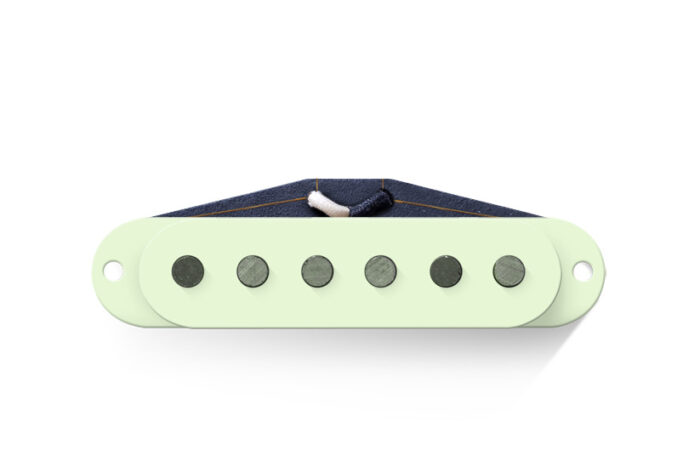 Installation
For installation, this set goes in a 1990 American Standard Stratocaster with a maple neck and board. I am using the Mojotone Pre-Wired Premium Historic Strat WIring Harness. CTS 250k vintage taper pots, CRL 5-way switch, Switchcraft output jack, and Luxe Paper & Oil .1uf repro cap.
Evaluation
As Fender single coils get more into the mid-1960s, they beef up a little bit. Keep in mind, this is still pre-CBS ownership.
This Bare Knuckle set is excellent for players that want a little bolder tone with a bit more presence. All the traditional single coil character is still there. Just slightly more in your face with plenty of bite and a smidge of punch. There is a solid sparkle and a clarity to complement the strong piano-like tone.
Add a little more grit to the overdrive in your dirty amp tone and there is not much his set cannot handle. The focus of the single coil's narrow magnetic field has focus and precision beyond compare. The set is so evenly-matched that every position is a coherent continuation of the prior. And the 2 and 4 selections are giving you an identical vibe for some of the legendary Strat tones that originally made you want to play guitar.
Clean amp settings are fun with the 63 Veneer. You know it's a Strat-style single coil, so you have the spank and the big open sound. The woody flavor has the bit of warmth from stronger lows and a smoother high end. If you're one of the guys that thinks the late-50s single coil is too controlled in the lows and too shimmery in the highs, this set is ready to be your new happy place.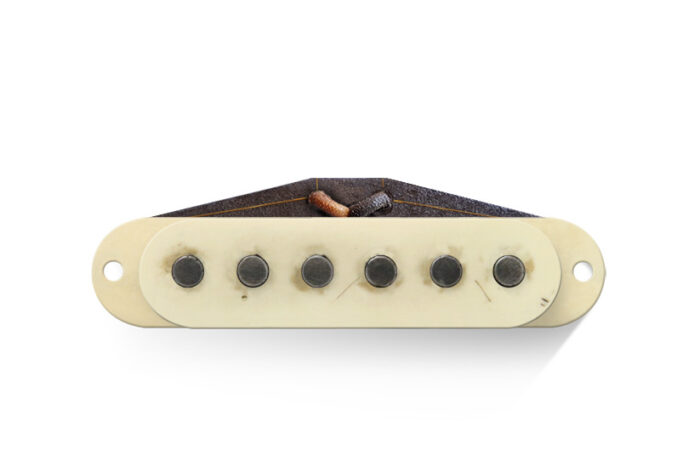 Specs
Bridge
Resistance – 6.628 K
Inductance – 2.815 H
Magnet – Alnico 5 Rods
Middle
Resistance – 6.139 K
Inductance – 2.35 H
Magnet – Alnico 5 Rods
Neck
Resistance – 5.968 K
Inductance – 2.641 H
Magnet – Alnico 5 Rods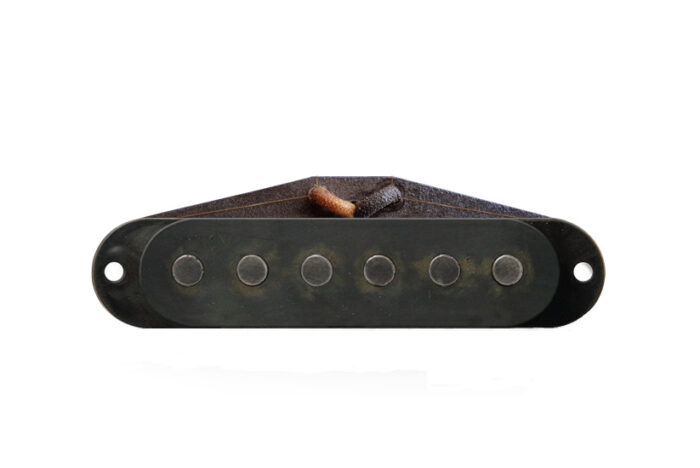 Demo
Conclustion
The 63 set is going to be good for blues, country, jazz funk, reggae, indie, pop, Britpop, classic rock, and more. It is available in 6, 7-string configurations. You can choose from 19 different cover colors. Customizations include the magnet stagger, middle position polarity, and a zinc-plated steel base on one or all baseplates.
For reference, this Bare Knuckle Pickups Pat Pending '63 Veneer Board Strat set evaluation was conducted with a Fractal Axe-Fx II XL+ featuring Celestion Impluse Responses and Fractal MFC-101 MIDI Foot Controller. Real cabs in use are Marshall 1960B, Mojotone British, and Peavey 6505 cabs loaded with Celestion Classic Series Vintage 30s and Classic Series G12M Greenbacks.
Bare Knuckle Pickups Website | Facebook | Twitter | YouTube | Instagram
7 string 8Ω 59 Alnico 2 Alnico 3 Alnico 4 Alnico 5 Alnico 8 Bare Knuckle BKP Brown Sound Celestion Ceramic Custom Shop Dean DiMarzio DMT Dual Resonance EVH Fishman Floyd Rose Fluence Gibson Humbucker Ibanez JB Jimmy Page John Petrucci MJ Mojotone P90 PAF Pariah Pickup Professor Guitarism Satch Satriani Schaller Seymour Duncan Singlecoil Single Width Speaker Steve Vai Tech Tip Tremolo