Celestion G12M Greenback 25W Speaker
The Celestion G12M Greenback is THE sound of rock and roll.
We have all heard the Greenback, if we know it or not. Reading the old articles in magazines (and more recently online) and watching the videos, it common to see and hear plenty of players citing the Greenback as their speaker of choice. And for good reason.
Some players will put the Greenback in an open 1×12 or an open 2×12 for spanky cleans and punchy overdrive. Other players might put them in a closed 4×12, which is what I have going on. I'm hitting the cab with a pretty full range of pickups that range from PAF-ish to classic to hot-vintage to modern. Using the Axe-Fx, its easy to toss different levels of effects into the sonic salad.
The Greenback might be one of the most well-balanced speakers on the Celestion menu.  Cleans come through crisply with an almost multi-dimensional clarity.  Big open chords fill the air.  Dirty tones enjoy a spacious sonic footprint where lows have authority and highs are richly detailed.  Power chords are punchy, riffs drive on through, and lead work is accurately represented.  Harmonics and squeals have a sweetly sharp focus that avoids ice-pick territory.
Tone Graph
Who Uses The G12M?
There are a fair share of players that consider the G12M Greenback to be their 'desert island' speaker. Considering that, let's take a peek at the scope of genres that use the Greenback. Hard rock (Richard Fortus, Jake E. Lee, Michael Landau), Jazz (Ed DeGenaro, Scott Henderson), Industrial (Robin Finck), Country (Pat Buchanan, Ed Eason), Rockabilly (Chelsea Constable), Heavy Metal (Glenn Tipton), Punk (Seryk Whibley), Alt-rock (Billy Corgan) and good old-fashioned Rock & Roll (Angus Young).
What's even better is that the G12M Greenback is already available as an official Impulse Response. If you have a DAW or amp modelling hardware, you can load up on any or all combinations of the Greenback for a mere pittance. If your setup allows for using more than one IR, it's also great to easily mix the Greenback with other Celestion IRs to tailor your tone. It's also an excellent "try it before you buy it" resource, as official sound samples are there to satisfy your tone-starved ears.
Demo
Take a listen to this video from Celestion of Steve (from Marshall) showcasing the G12M Greenback in a 2525C Mini Silver Jubilee on 5W and 20W settings.
Specs
How's that for groovy?!? Ready for some specs?
G12M Greenback Specs
Speaker Size: 12″
Voice Coil: 1.75″
Magnet: 35 oz Ceramic
Power Handling: 25 W
Resonance: 75 Hz
Sensitivity: 98 dB
It's a tough call, gentle readers. If I have to pick only one Celestion, which will it be? I am honestly really liking all the ones that have hit my ears. This very minute, it would be the flip of a coin between the G12M Greenback and another model to be named later. LOL! However, don't we all want to play through a speaker that makes up feel like this: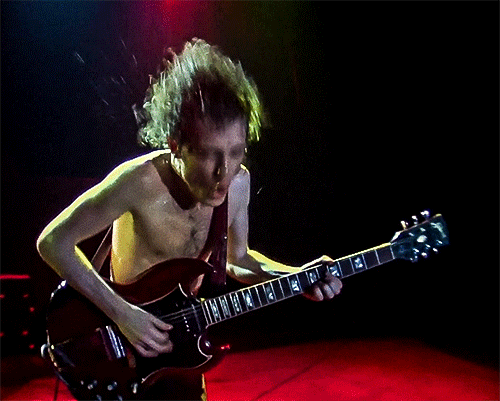 For reference, this evaluation was conducted with a Fractal Audio Axe-Fx II XL+ with a Fractal MFC-101 MIDI Foot Controller through a Carvin DCM200L power amp.  Real cabs in use are two straight Marshall 1960B, one straight Mojotone British, and a slant Peavey 6505.
Celestion Website | Facebook | Twitter | YouTube | Instagram
7 string 8Ω 16Ω 59 Alnico 2 Alnico 3 Alnico 4 Alnico 5 Alnico 8 Bare Knuckle BKP Brown Sound Celestion Ceramic Custom Shop Dean DiMarzio DMT Dual Resonance EVH Fishman Floyd Rose Fluence Gibson Humbucker Ibanez JB Jimmy Page MJ Mojotone Nut PAF Pariah Pickup Professor Guitarism Satch Satriani Schaller Seymour Duncan Singlecoil Single Width Speaker Steve Vai Tech Tip Tremolo