Who likes to have slick nutz? Man, oh man! I can already imagine the sorts of search results that this week's article will be found along with! HaHa!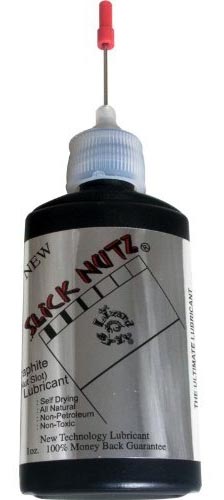 Most of us, at one time or another, will deal with playing and tuning issues that are associated with things binding up at the string contact points. I'm talking about the nut and the bridge.
When it comes to the nut, let's proceed with the assumption that the nut is cut properly. And I am including all standard nut materials. Bone and Tusq might be a little better, but not perfect. Same can even apply to a roller nut.
It's common for players to try options such as pencil graphite and wax and even types of oils to lubricate their nuts. Sometimes an option might not work for very long. Other times, it's something with penetrating properties that can affect the appearance of the nut and the guitar's finish.
What's a guy to do when all of his guitar's nuts have too much friction?
Check out Lizard Spit's Slick Nutz slot lubricant!
Slick Nutz is a non-petroleum graphite lubricant in a sealed gel. That means a few things.
One is that it is eco-friendly. Even if you're not hugging your trees, this means it's going to be nice to your prized guitar's part. Another thing is that it repels dust, where a petroleum-based can actually attract dirt.
The feature that I think is the coolest thing is how it dries, so as to not impede string resonance. Imagine that sticky wax or that glob of grease or all that graphite powder. Now consider how those materials are in the slot and/or on the string, affecting the string's ability to transfer energy.
My #1 favorite thing has to be the bottle's application mechanism. It's a fine point applicator that puts the Slick Nutz lubricant exactly where it needs to be. No slop, no muss, and no fuss. The red cap you see in the photos. It goes down almost the entire length of that applicator shaft, so it's not getting off without a firm tug. That helps make it more tech-friendly for transport in ye olde gig bag.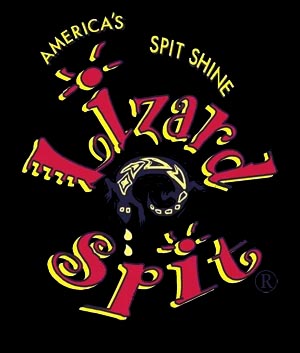 All those are how Slick Nutz is even more appealing to me as an avoid Floyd Rose user. Floyd Rose?! But those lock down! Yes, they do. And they also have friction points at each pivot post. How many of the Floyd users out there have tried the Chap Stick trick, only to end up with a dirty waxy mess in no time? With Slick Nutz, those days are a thing of the past. Any time I swap out any parts for you guys to read about, I've been applying Slick Nutz at the Floyd knife edges and pivot points during reassembly.
The benefits of Lizard Spit's Slick Nutz formulation are enough for the lubricant to be used in the aeronautic industry. Another common usage is for regular maintenance on all your locks. We might not all be pilots, but we all have locks. LOL!
If you've been tracking my articles over the past few month, you can see that I've been putting Lizard Spit products in to play when a guitar hits the workbench. The Slick Nutz is going on every guitar that I work on. I'm digging it!
You can order Slick Nutz Slot Lubricant directly from Lizard Spit as well as outlets that include Amazon. Be keeping an eye out for more content about Lizard Spit products coming soon!
Lizard Spit Website | Facebook | Twitter | YouTube | Instagram