Bare Knuckle Polymath Humbucker Set
The Polymath is the signature humbucker pickup set for Adam 'Nolly' Getgood. You know Adam from the prog metal, djent, and metalcore world. As someone that toured with Periphery, Adam's expertise includes guitar, bass, drums, as well as production. It's safe to say he knows a thing or two. LOL!
Given Adam's proximity to Bare Knuckle, he is in an excellent position to be talking tone with the company for years. As one might expect, this leads to development of a new humbucker set.
That video is worth your valuable time. It touches on things in relative layman's terms of how the sausage in made. Not just on this model, but in an overview of an approach to factors that go beyond numbers on paper.
Installation
The Polymath pickups are going in a double-hum mahogany body with a 25-1/2″ scale maple neck and maple board. The harness has BKP/CTS 550K pots, Switchcraft 12120x 3-way toggle, and a Pure Tone 1/4″ output jack. The strings are 10-46 and in E standard tuning. This is the same test guitar in play (ha! a pun!) for the BKP Peacemaker article.
Evaluation
This is really a set that I'm going back to a few times over the weeks. One can believe company marketing or not. In this instance, I do think they nail it with the "sweet spot" and "goldilocks" approach. It's hot, but not scorching. There is precision while having presence. A bit of a clutch player, if you will.
The bridge manages great clarity for riffs and muting. There is good note separation and sustained chords really open up. The attention to midrange detail allows juicy harmonic content that also puts some weight into the high end. Squeals and screams are a snap, while pedal notes don't get tubby. A right solid effort.
Moving to the neck, this is really the sort of character that I tend to prefer. A transparent voicing that allows everything else to do the work. The clarity it takes to let low notes be woody. The refinement necessary to allow a revealing disposition in that critical 10-15 fret range. You know what I mean, that area where many neck humbuckers are pinched and nasally. Not the case here, as it's a joy.
If you are paying attention to where Adam talks about putting the neck in parallel mode, go for it. There's a dynamic disposition what can really liven up your clean amp settings.
Specs
Polymath Bridge Humbucker
Series – 14.244 K
Inductance – 8.345 H
Split – 7.046 K
Split – 7.226 K
Parallel – 3.564 K
Magnet – Alnico 5
Polymath Neck Humbucker
Series – 12.009 K
Inductance – 5.832 H
Split – 6.858 K
Split – 5.172 K
Parallel – 2.947 K
Magnet – Alnico 5
Yeah, I know what you are thinking. If you are taking advantage of the earlier longer video, you caught it. There is reference to an unoriented Alnico 5 magnet. While in that video, I cannot find that spec on the BKP site. For now, I'm going with what's in writing. But with the caveat that it's definitely an Alnico 5, orientation notwithstanding.
Demo
And a few more demos from the BKP YT page, here for your convenience:
The Polymath is going to be good for all rock and prog metal styles. It is available in 6, 7, and 8-string configurations. You can choose from over a dozen bobbin colors, and an incredible array of selection of covers, radiators, and TVs. You can customize with screw or bolt poles in about a half-dozen finishes. And of course, you have a selection of mounting leg length and type of lead wire.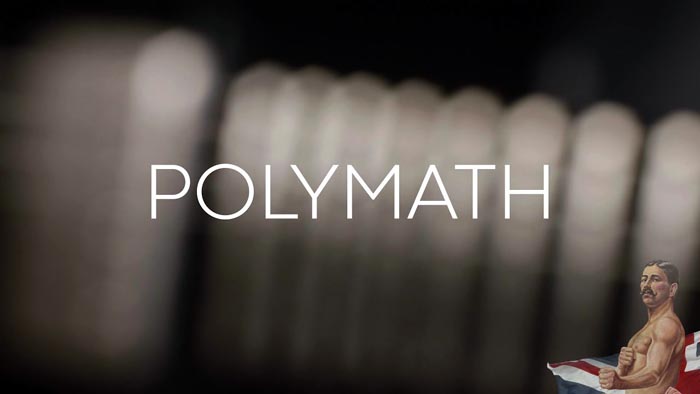 For reference, this Bare Knuckle Polymath humbucker pickup set evaluation was conducted with a Fractal Axe-Fx II XL+ featuring Celestion Impluse Responses and Fractal MFC-101 MIDI Foot Controller. In addition, real cabs in use are Marshall 1960B, Mojotone British, and Peavey 6505 cabs loaded with Celestion Classic Series Vintage 30s and Classic Series G12M Greenbacks.
Bare Knuckle Pickups Website | Facebook | Twitter | YouTube | Instagram
7 string 8Ω 16Ω 59 Alnico 2 Alnico 3 Alnico 4 Alnico 5 Alnico 8 Bare Knuckle BKP Brown Sound Celestion Ceramic Custom Shop Dean DiMarzio DMT Dual Resonance EVH Fishman Floyd Rose Fluence Gibson Humbucker Ibanez JB Jimmy Page MJ Mojotone Nut PAF Pariah Pickup Professor Guitarism Satch Satriani Schaller Seymour Duncan Singlecoil Single Width Speaker Steve Vai Tech Tip Tremolo