Bare Knuckle PG Blues Humbucker Set
The PG Blues is a fun set of pickups. Bare Knuckles gets a lot of attention for the more modern Contemporary offerings. I'm here to say that you are missing out if you overlook BKP's Vintage menu. You can see my opinions on sets from the BKP Vintage line in my articles on the Stormy Monday, The Mule, and the Riff Raff sets. Let's look at where the PG Blues falls in to the order of things.
This set is a take on the PAF humbuckers in Peter Green's legenday 1959 Les Paul. You can read a bit of the tale of Peter Green's '59 Lester in my article on the Greenie humbucker set. But I can also save you the click and break it down here for you.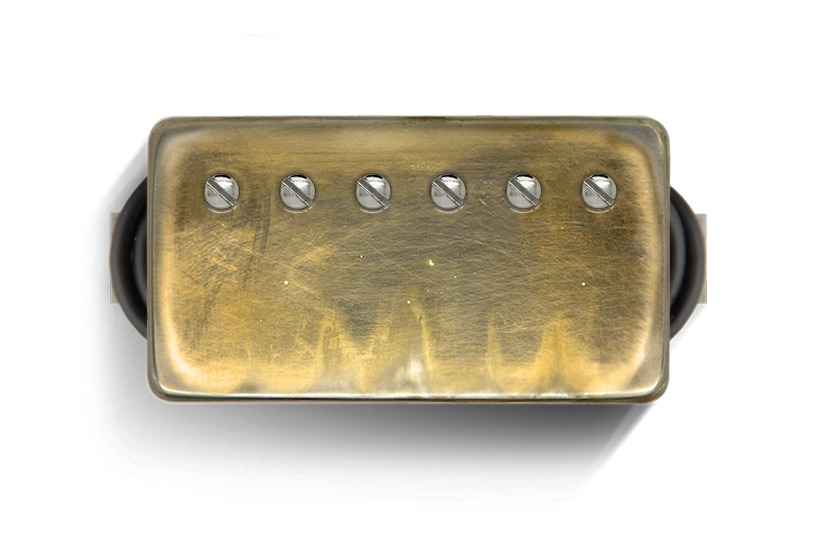 Peter Green got a hold of the pre-owned '59 and put it to good use in the Bluesbreakers and in Fleetwood Mac. It then went to an unknown Gary Moore, who made a name for himself with the guitar in tow. The Les Paul is currently in the hands of Metallica's Kirk Hammett, who does actively tour with it.
Out Of Phase?
Aside from that pedigree, one of the most-known characteristics of this guitar among guitar geeks would be the neck pickup. It is out of phase with the bridge pickup. In a 2-pickup rig, that means the middle (or, the in-between) position delivers a hollow voice with a bit of a "cocked wah" characteristic.
There are a few ways a humbucker can be out of phase with another. The main offenders are magnetically and mechanically. Magnetically is when the polarity of the magnet is the reverse of normal.
A common mechanical scenario is when the coils are wound in the opposite direction of the coils in the other humbuckers. That can sometimes be an issue when using different brands in the same guitar. You can also purposefully make a 4-conductor humbucker out of phase with how you wire it up.
When it comes to the Peter Green Les Paul, there are competing opinions on how the neck humbucker is out of phase. I have not laid hands on this particular LP nor have I personally spoken to anyone that has. HaHa! as such, I'm not here to debate that factoid, so… moving along…. LOL!
Installation
For this evaluation, I plant the PG Blues set in a double-hum axe. Connections are Bourns 500k pots, a Switchcraft 12120X 3-way toggle, and a Switchcraft 1/4″ output jack. I like my humbuckers with short legs, open coils, and 4-con lead wire. You can find or order yours with the full range of accouterments that I will touch on a little more further down in this article.
During the install process, I take advantage of the opportunity to hit the frets with the Lizard Spit Fret Polishing System and to apply Lizard Spit Slick Nutz to relevant friction points.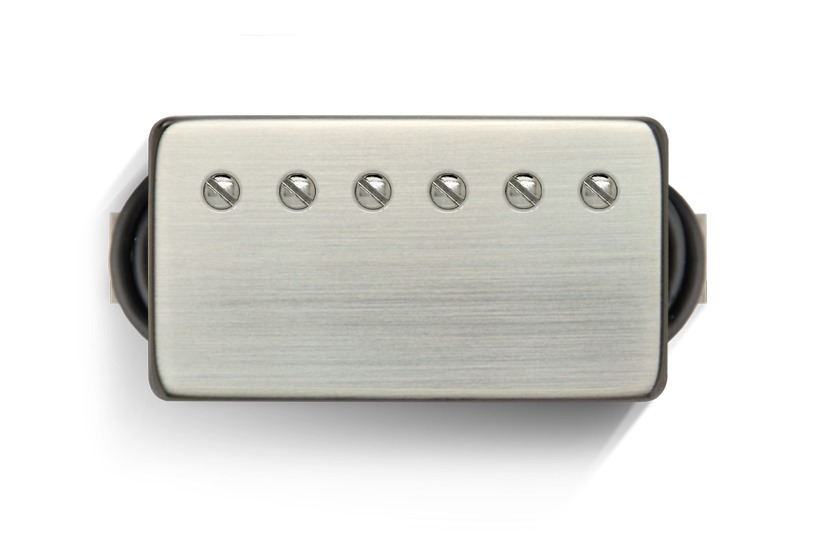 Evaluation
Did I already mention that the PG Blues humbuckers are impressive? Most impressive? Why am I so aghast? The marketing for the PG Blues contains words like "sweet" and "warm" and "fat". That is often times a recipe for a muddy, boomy, dull-sounding mess. But not this time.
Right out of the gate, the PG Blues pickups hit me as The Mule's older, more streetwise brother. The Mule is an excellent pickup and lands in my Top 10 vintage style and my Top 5 PAF replica. It's a go-to for players like Steve Steven when he needs a reference-level benchmark. But at times, I have the need to add a little grit to the amp's level of saturation to reach my goals with The Mule. But not with the PG Blues.
The PG Blues has a little more attitude and a touch of a smoldering voice. To be clear, I'm not saying it is a face-melting sonic sledgehammer. LOL! But I am saying that I think it is voiced in a way that makes it pretty darned versatile.
On a dirty amp setting, the PG Blues humbuckers are harmonically rich and lusciously transparent. Hit a chord hard and you still have note separation. Pluck out a lead line and the touch-sensitive nature reveals subtle nuances. Sustained vibrato and bends organically decay in to the mechanical artifacts of the string traversing the fret.
These humbuckers are a totally flexible choice for clean amp tones. Generally speaking, I find that I often have to facilitate split or parallel wiring to get great clean tones from many humbuckers. The PG Blues is top-shelf in full series configuration. You definitely can put other wiring options to work for those ultra glassy tones. Or you can make use of the middle position. The slightly lower presence and the unique out of phase character makes the middle position a dream for clean amp tones.
Sample
Bare Knuckle lacks an official video or sound demo for the PG Blues model. How about we go back to the source? As a reference of the Peter Green "tone", check out this video of Mr. Green performing with Fleetwood Mac:
Unofficially, here's a demo from Will Wallner that's too good to pass up. Will is using a 1991 Les Paul Studio, Keeley-modded Ibanez Tube Screamer, and a 1986 Marshall JCM 800 2204.
Specs
PG Blues Bridge
Series – 8.134 K
Inductance – 4.556 H
Split – 4.179 K
Split – 3.954 K
Parallel – 2.031 K
Magnet – Roughcast Alnico 2
Wire – Plain Enamel
PG Blues Neck
Series – 7.461 K
Inductance – 3.816 H
Split – 3.801 K
Split – 3.663 K
Parallel – 1.8645 K
Magnet – Roughcast Alnico 2
Wire – Heavy Formvar
Did you catch that? Heavy Formvar for the neck! Bare Knuckle is relatively renown for using vintage correct 42 AWG plain enamel across their Vintage selection. It's cool they are being transparent with this variance. Is Formvar bad? Nope. It's the type of insulation in use, that's all. Formvar is a little more common on single coils, and a bit of a rarity on humbuckers. We can deep-dive on the geek factor of that all day long. I'm simply looking at it as a unique approach, and the results seem to be working.
Conclusion
This model is an excellent consideration for someone wanting a solid PAF style offering. As with the Greenie set, I like this set for that alone and consider the out of phase feature a bonus. If you like The Mule but want a little more pushing your amp, take a solid look at the PG Blues.
The PG Blues is good for blues, country, funk, reggae, pop, classic rock, and more. It is available in 6, 7, and 8-string configurations. You can choose from over a dozen bobbin colors, and an incredible array of selection of covers, radiators, and TVs. You can customize with screw or bolt poles in about a half-dozen finishes. And of course, you have a selection of mounting leg length and type of lead wire.
For reference, this Bare Knuckle PG Blues humbucker pickup set evaluation was conducted with a Fractal Axe-Fx II XL+ featuring Celestion Impluse Responses and Fractal MFC-101 MIDI Foot Controller.  In addition, real cabs in use are Marshall 1960B, Mojotone British, and Peavey 6505 cabs loaded with Celestion Classic Series Vintage 30s and Classic Series G12M Greenbacks.
Bare Knuckle Pickups Website | Facebook | Twitter | YouTube | Instagram
7 string 8Ω 16Ω 59 Alnico 2 Alnico 3 Alnico 4 Alnico 5 Alnico 8 Bare Knuckle BKP Brown Sound Celestion Ceramic Custom Shop Dean DiMarzio DMT Dual Resonance EVH Fishman Floyd Rose Fluence Gibson Humbucker Ibanez JB Jimmy Page MJ Mojotone Nut PAF Pariah Pickup Professor Guitarism Satch Satriani Schaller Seymour Duncan Singlecoil Single Width Speaker Steve Vai Tech Tip Tremolo