Celestion Vintage 30 60 Watt Speaker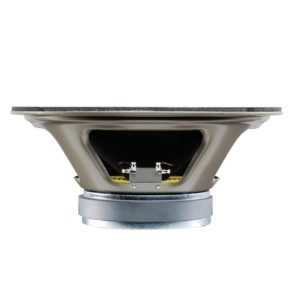 The Vintage 30 is a speaker that really needs no introduction.  Since being introduced in 1986, the Vintage 30 might only be eclipsed by the G12M Greenback when it comes to what you're hearing from your favorite guitarist.  You can take me at my word just and skip on ahead a bit.  However, read on if you would like to know a little more about the sonic range of just a few of the players that are using the Vintage 30.
Here goes… The Rock and Hard Rock of Slash, Peter Frampton, Steve Stevens (Billy Idol), Malcolm Young (AC/DC), Lzzy Hale (Halestorm), Rick Nielsen (Cheap Trick) and Erik Turner (Warrant).  The Southern Blues Rock of Warren Haynes (Allman Brothers) and Sonny Landreth.  The Thrash Metal of Gary Holt (Exodus), Scott Ian (Anthrax), Kerry King (Slayer), and Jeff Loomis.  The Pop of Kelly Clarkson's Aben Eubanks.  The Instrumental and Progressive Rock of Steve Vai, John 5, and Richie Kotzen.  The Metalcore of Killswitch Engage, Ken Susi (Unearth) and Paul Waggoner (Between The Buried And Me).  The Country of Miranda Lambert's Boo Massey, Carrie Underwood's Ed Eason, Randy Houser's Justin Butler, and Kenny Chesney's Zeke Clarke.  The straight-ahead Heavy Metal of Glenn Tipton (Judas Priest).  And everyone's favorite Fractal Audio Artist In Residence and tonesmith to the stars, Mark Day.
Whew!  We can go on, but you get the point.  The Vintage 30 has got it going on!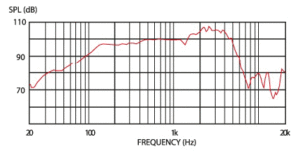 For this evaluation, the Vintage 30 speakers are in a closed back 4×12 cab and I'm running them at a few volume levels to see how they open up.
Before making any comparison, the Vintage 30 sounds good right out of the box.  We're not going to get in to the British vs Asian or break-in period debates at this time.  This is an instance where I am going to acknowledge the wishes of those that want the instant gratification.  LOL!
There is a lot of commentary out there about the mids of the Vintage 30.  First off, the guitar is all about the mids.  But yes, you do get slightly stronger mids than staples such as the G12M Greenback or the G12T-75.  The highs have a bell-like warmth that will lean into some crunch when pushed.  Lows are a little firm, which is to suggest that things are under control without being restricted.
Lay your peepers on these tone samples of the Vintage 30:
What about some specs:
Vintage 30 Specs
Speaker Size:  12″
Voice Coil:  1.75″
Magnet:  50 oz Ceramic
Power Handling:  60 W
Resonance:  75 Hz
Sensitivity:  100 dB
For me, the Vintage 30 is neck and neck with the G12M Greenback as a desert island choice.  If I could be stranded with a 4×12, I'd go with a pair of each.  And yes, I did mix them in the same cab.  I will discuss blending the Vintage 30 in another article, as I have more variations to try out to offer a more thorough insight.
Given the opportunity, definitely check out the official Celestion Vintage 30 Impulse Response.  And with regard to mixing speakers, the IRs are a great testing ground for that.  A blend that is really catching my ear is the Vintage 30 with the GL-50GL Lynchback.  If they made the real-world physical G12-50GL in a 16Ω , I'd pair it with a Vintage 30 in a hot minute.
For reference, this evaluation was conducted with a Fractal Audio Axe-Fx II XL+ with a Fractal MFC-101 MIDI Foot Controller through a Carvin DCM200L power amp.  Real cabs used were Marshall 1960Bs.
Celestion Website | Facebook | Twitter | YouTube | Instagram