Bare Knuckle Pickups Cold Sweat Bridge Humbucker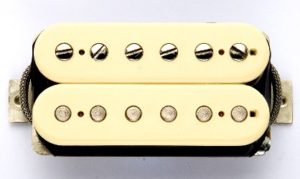 You can probably tell by the names of many BKP models, that there is an attempt to voice them toward a certain goal. The Rebel Yell is going to lean toward Steve Stevens. The Juggernaut will take you into Periphery territory. The Miracle Man has that late 80s Zakk/Ozzy vibe. Naturally, the Cold Sweat steers in the direction of early 80s John Sykes…in fact, BKP claims that Sykes has put these pickups to use in his own rig.
Considering some options for a Les Paul, I figure to give the Cold Sweat a try. The BKP site says this pickup is suitable "any guitar needing smoother mids, controlled bottom end and a brighter cut in the highs." Sounds like a plan! I kept it simple this time and went straight to the pot, without my typical switching mojo.
Man, the Cold Sweat has some edge to it. Some is due to the punchy and precise lows and slightly reduced mids. And then there are the highs that are dialed up a bit. With the Cold Sweat's ceramic magnet, you get some crunch.  The magic of BKP is that they can deliver the transparent clarity they are known for.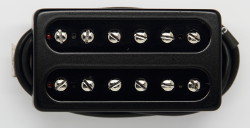 Right off the bat, on a clean amp setting, the Cold Sweat is going to push into breakup. There's a degree of subtlety, but you're going to want to back off the volume knob if you want something a little less aggressive.  And that is within the realm of the Cold Sweat.
While laying down the jams on a dirty setting, the Cold Sweat is precise and touch sensitive, with a type of response to pick attack and left hand technique that can reveal enough to make you have to be a better player. It bears repeating that this pickup has an extra portion of edge and cut to it….par for the course, if you want those Sykes squeals.
Series – 14.98k
Split N – 7.71k
Split S – 7.27k
Parallel – 3.75k
Magnet – Ceramic
Lows – 6
Mids – 5
High – 9
Take a look/listen to the Cold Sweat in 8-string mode:
I'd suggest the Cold Sweat would be at home in a guitar with a heavier or thicker timbre. Even something with a drop tuning.  I like pickups that have the cut to pierce through.  Yet the Cold Sweat is one I'd be careful about your wood selection, unless you are up to some tweaking of your rig.
Available covered, open, or with a radiator cover (see photo).
Bare Knuckle Pickups Website | Facebook | Twitter | YouTube | Instagram